¡Mic Mac Sauvage ?
Sun 8 august
Description
OPEN AIR GRATUIT 🌞 Parce qu'on ne pouvait pas passer un été sans un Mic Mac ¡Sauvage?, nous revoilà, presque un an jour pour jour après la première édition ! Cette fois-ci on partage les platines avec les potes de HORS-SOL et le talentueux Gab Jr. en live ! De quoi passer un bon petit dimanche sur la terrasse du Cabaret Sauvage ! Qui a dit que le mois d'août à Paris était mort ?! 😛 PS : n'oubliez pas votre petit pass sanitaire pour pouvoir accéder à la fête. ____________________ LINE UP 🔊 HORS-SOL https://www.facebook.com/hors.sol.hors.sol Gab Jr. (live) https://www.facebook.com/gabjr75 Mic Mac https://www.facebook.com/collectif.micmac ____________________ INFO ℹ ¡Mic Mac Sauvage? 8 août 2021 16h-minuit Système son d&b audiotechnik Réservé aux personnes majeures ____________________ ACCES 📍 CABARET SAUVAGE - Parc de la Villette 59 Boulevard Macdonald - 75019 Paris. Ⓜ Métro ligne 7 : Porte de la Villette Ⓜ Métro ligne 5 : Porte de Pantin Tramway : Ella Fitzgerald ou Porte de la Villette
Sanitary Information
As of July 21, 2021, the « Pass Sanitaire » becomes mandatory for all events of more than 50 people in France.

More info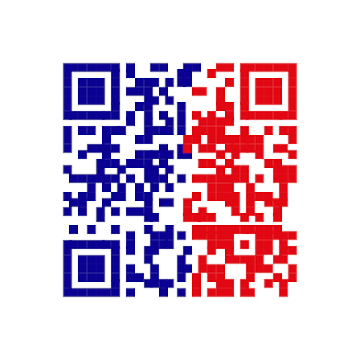 « Pass Sanitaire »

REQUIRED
Valid sanitary evidence:
- A complete vaccination certificate (all necessary doses) and completed more than 1 week ago.
- A certificate of recovery (positive test of more than 11 days and less than 6 months old).
- A certificate of negative RT-PCR or antigenic test less than 72 hours old.
The QR code of the « Pass Sanitaire » should preferably be presented in digital format at the time of access control, as it is easier to scan.
Legal Information
By purchasing a ticket you agree to hold harmless Shotgun SAS for any issues related to the event you attend. Any disputes and event issues are the sole responsibility of each event organizer, please contact them directly to resolve.
© 2021 Shotgun. All rights reserved.