MICROMAT & FRIENDS w/ GAAZOL, PISICA, MICRO IN PARIS, PANCHAMA, ...
Sun 6 february
LINE UP
■
CVD
■
Daymount
■
gaazol
■
Lungo
■
mateba Vasilca
■
Micro in Paris
■
Mryn
■
Muye
■
Panchama
■
Pisica Records
■
Vilmo
House
Micro
Deep minimal techno
Minimal tech house
Minimal dub
Micro house
Description
MICROMAT présente MICROMAT & FRIENDS ! Pour bien commencer la saison 2022, La Rotonde Stalingrad, lieu de rencontres, de mélanges des styles, de découvertes culinaires, d'échanges artistiques et culturels en tous genres nous ouvre ses portes dimanche 6 février pour un après-midi qu'on n'est pas près d'oublier ! Pour fêter nos retrouvailles on a décidé de vous concocter une line up aux petits oignons en invitant le collectif et label Lillois GAAZOL reconnu entre autres pour ses vinyl release éclectiques ! (Silat Beksi, Sepp, DoubtingThomas…) Mais aussi les collectifs et labels parisiens qui font danser la capitale ! Pisica, Panchama, Micro In Paris & Roule Ma Poule seront présents pour régaler vos oreilles comme il se doit ! Au programme : ❂ 2 STAGE MICROHOUSE / MINIMAL ❂ 8H30 DE SON NON-STOP ! (15H30 - MINUIT) ❂ BAR, RESTAURATION, STANDS ARTISTIQUE & FRIPERIE ۞۞۞۞۞۞۞ LINE UP ۞۞۞۞۞۞۞۞ ➳ Yamos B2B Crisna (GAAZOL) FB : SC : - ➳ Saar & HLE (PISICA) FB : SC : - ➳ Daymount (Panchama) FB : SC : - ➳ Muye B2B Amada (Micro In Paris) FB : SC : - ➳ Vilmo (Roule Ma Poule) SC: - ➳ Mryn (Micromat) FB : SC : - ➳ Mateba Vasilca (Micromat) FB : SC : - ➳ Lungo (Micromat / Roule Ma Poule) FB : SC : - ➳ CVD (Micromat) FB : SC : - ➳ MAELES (Micromat) FB : SC : ۞۞۞۞۞۞۞ TICKETS ۞۞۞۞۞۞۞۞ CAPACITE LIMITEE, PREVENTES FORTEMENT CONSEILLEE ! 🎟️ Entrée sur préventes : 8/10€ 👉 12€ sur place Lien prévente : … ۞۞۞۞۞۞۞۞۞۞۞ ❂ SECURITE SANITAIRE ❂ ۞۞۞۞۞۞۞۞۞۞* 📱 PASS SANITAIRE Un pass sanitaire valide vous sera demandé à l'entrée avec une pièce d'identité. La conjoncture actuelle nous oblige à être vigilant sur les mesures de distanciation sociale et les gestes barrières, Vous devez avoir votre masque et appliquer les gestes barrières. 🚨 Si vous vous sentez mal ou ressentez les symptômes du COVID-19, ne prenez aucun risque et restez chez vous. ۞۞۞۞۞۞۞۞۞۞ INFOS PRATIQUES ۞۞۞۞۞۞۞۞۞۞۞ Accès LA ROTONDE 6-8 Place de la Bataille de Stalingrad, 75019 Paris Métro : Jaurès/Stalingrad Événement interdit aux mineurs / Prohibited for minors. Pièce d'identité originale obligatoire (pas de photocopies) / ID card required. La direction se réserve le droit d'admission. ۞۞۞۞۞۞۞۞۞۞ SUIVEZ NOUS ۞۞۞۞۞۞۞۞۞۞۞ IG : FB : Bandcamp :
Sanitary Information
As of July 21, 2021, the « Pass Sanitaire » is mandatory for all events of more than 50 people in France.

More info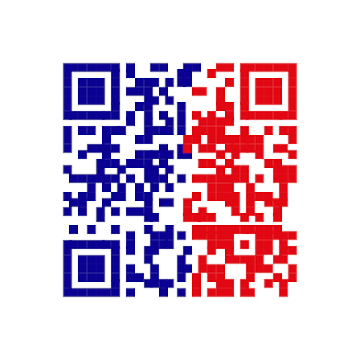 « Pass Sanitaire »

REQUIRED
Valid sanitary evidence:
- A complete vaccination certificate (all necessary doses) and completed more than 1 week ago.
- A certificate of recovery (positive test of more than 11 days and less than 6 months old).
- A certificate of negative RT-PCR or antigenic test less than 72 hours old.
The QR code of the « Pass Sanitaire » should preferably be presented in digital format at the time of access control, as it is easier to scan.
Legal Information
By purchasing a ticket you agree to hold harmless Shotgun SAS for any issues related to the event you attend. Any disputes and event issues are the sole responsibility of each event organizer, please contact them directly to resolve.
© 2021 Shotgun. All rights reserved.