MUSIQ VOYAGE invite DJ DEEP
Fri 3 december
House
Techno
Electro
Garage
Deep deep house
Tarif plein
Tarif plein + frais de location
Tarif réduit
Tarif réduit + frais de location Étudiant.e, bénéficiaire du RSA, titulaire de l'e-pass jeune, titulaire d'une carte d'abonnement d'une autre SMAC, intermittent.e du spectacle, demandeur.euse d'emploi, titulaire d'une carte d'abonnement d'un équipement culturel de la ville d'Aix (GTP, Pavillon Noir, Méjanes), titulaire d'une carte d'invalidité, moins de 18 ans
Description
**Concert debout / placement libre** Camion totem aux couleurs d'azur, MUSIQ VOYAGE invite Dj DEEP et investit le 6MIC pour faire découvrir un Soundtruck à l'esthétique solaire et lumineuse. Toujours en mouvement sur l'itinéraire des paysages sonores les plus audacieux, Musiq Voyage est l'initiative mobile de Sebastien Bardy, Dj Rain et Arno E. Mathieu. Les 3 amis, activistes de la musique électronique depuis plus de 20 ans, font de leur « Camion musical » l'étendard d'un univers sonore. Cet univers à la fois dynamique et contemplatif, entre Deep House, Ambient Balearic et Boogie, illustrant des paysages magnifiques lors de sessions djs filmées pour leur chaîne YouTube, dans les collines de Provence, sur le parvis de la fondation Vasarely ou sur les bords de la Méditerranée. Dj Deep et sa culture electronic sans limites, sera donc à leur côtés pour faire définitivement entrer Musiq Voyage dans le paysage des événements à ne pas rater. Pour toute précision relative au COVID-19 - rendez-vous sur notre site : Pour nous contacter :
Sanitary Information
As of July 21, 2021, the « Pass Sanitaire » is mandatory for all events of more than 50 people in France.

More info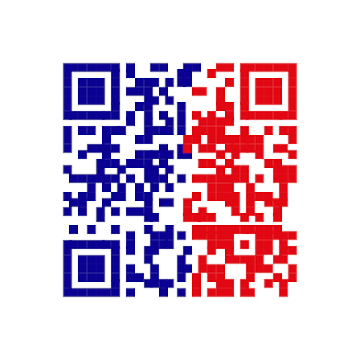 « Pass Sanitaire »

REQUIRED
Valid sanitary evidence:
- A complete vaccination certificate (all necessary doses) and completed more than 1 week ago.
- A certificate of recovery (positive test of more than 11 days and less than 6 months old).
- A certificate of negative RT-PCR or antigenic test less than 72 hours old.
The QR code of the « Pass Sanitaire » should preferably be presented in digital format at the time of access control, as it is easier to scan.
Legal Information
By purchasing a ticket you agree to hold harmless Shotgun SAS for any issues related to the event you attend. Any disputes and event issues are the sole responsibility of each event organizer, please contact them directly to resolve.
© 2021 Shotgun. All rights reserved.