Opening Mercredi Soir - 30.06.2021
Wed 30 june
LINE UP
■
Belaria
■
Dolce Vito (La Mamie's)
■
DVDE
■
La Mamie's
Description
OPENING MERCREDI SOIR ! ▬▬▬▬▬▬▬▬▬▬▬▬▬▬▬▬▬▬▬▬▬▬▬▬▬▬▬ C'est enfin le retour de ton rendez-vous groovy préféré de l'été ! Après plus d'un an sans festivités, Mercredi Soir prend les commandes d'un nouveau lieu et te donne rendez-vous tous les mercredis sur l'Open Air du Cabaret Sauvage de 18 à 2h à partir du 30 Juin prochain. Au programme : Toujours beaucoup d'amour, du bonheur, des paillettes et surtout une programmation aux allures House et Disco, de quoi fêter ensemble la fin du couvre-feu et le retour de la bamboche ! Chaque Mercredi, nous vous ferons découvrir ou redécouvrir des artistes locaux, des collectifs mais aussi des guests internationaux afin de vous faire plonger dans l'univers musical du Mercredi Soir. ENTRÉE GRATUITE AVANT 19H EN S'INCRIVANT SUR LE MUR DE L'EVENEMENT « moi +.. » PUIS 10€ LINE UP ▬▬▬▬▬▬▬▬▬▬▬▬▬▬▬▬▬▬▬▬▬▬▬▬▬▬▬ Dolce Vito B2B Greg-Greg aka DJ Parking (La Mamie's) DVDE (House Of Underground) Belaria (Friendsome) PARTENAIRES ▬▬▬▬▬▬▬▬▬▬▬▬▬▬▬▬▬▬▬▬▬▬▬▬▬▬▬ Paillettes pompettes Nomad's Massage Dure Vie INFOS PRATIQUES ▬▬▬▬▬▬▬▬▬▬▬▬▬▬▬▬▬▬▬▬▬▬▬▬▬▬▬ Mercredi 30 Juin 2021 18h - 2h ____________ ⌼ instagram.com/mercredisoirparis ƒ facebook.com/mercredisoirparis ____________ Cabaret Sauvage 59 Boulevard Macdonald 75019 Paris Metro 7 : Porte de la Villette RER E : Pantin La direction se réserve le droit d'entrée. Interdit aux Mineurs.
Sanitary Information
As of July 21, 2021, the « Pass Sanitaire » becomes mandatory for all events of more than 50 people in France.

More info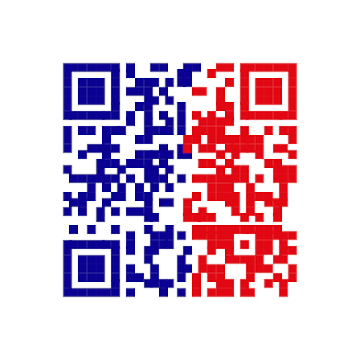 « Pass Sanitaire »

REQUIRED
Valid sanitary evidence:
- A complete vaccination certificate (all necessary doses) and completed more than 1 week ago.
- A certificate of recovery (positive test of more than 11 days and less than 6 months old).
- A certificate of negative RT-PCR or antigenic test less than 72 hours old.
The QR code of the « Pass Sanitaire » should preferably be presented in digital format at the time of access control, as it is easier to scan.
Legal Information
By purchasing a ticket you agree to hold harmless Shotgun SAS for any issues related to the event you attend. Any disputes and event issues are the sole responsibility of each event organizer, please contact them directly to resolve.
© 2021 Shotgun. All rights reserved.