OSHO# : L'After d'After des Pirates d'Halloween
From sun 31 october to mon 1 november
LINE UP
■
4000 Hz
■
90ALS
■
BUNNYBOO
■
Damien Barthet
■
Florian Prax
■
ILMLAK
■
Løki
■
MECHANISM C.
■
NVDIR
■
Sarkel Plaisir
■
Sour Xperience
Description
Une fois n'est pas coutume, tu ne passeras pas ton dimanche dans un appart' sombre et exiguë à danser autour d'une enceinte Bluetooth bon marché en finissant des fonds de mélanges dans des bouteilles de Cristaline. Non, cette fois-ci c'est différent, dès 8h00 tout le monde se retrouve à notre port de contrebandiers pour fêter le retour à Terre car tu ne le savais sûrement pas mais au même titre que Ricoré, OSHO# est aussi l'ami du petit-déjeuner et il va t'accompagner toute la journée pour que lundi, enfin, ton patron trouve une bonne raison de te virer. Si tu étais là pour la soirée Piraterie et que tu n'es pas en HP ou mort, tu sais très bien de quoi on veut parler. 14 boucaniers mort de faim et couteau entre les dents à l'abordage derrière les platines, 14h de violence sonore non-stop diffusée via un système home-made d'une puissance de 15kW importé directement des enfers et des mecs avec des jambes de bois, voilà ce qui t'attend. Ca coule de source mais ça va mieux en le disant, l'organisation ne fournit ni chocolats chauds ni certificats médicaux pour les absences. Tu as envie de danser hein ? Il est temps d'assumer ! ► BONUS ◄ Scénographie digne du Black Pearl. Distribution d'épées et de cache-œil à l'entrée. Maquillage et paillettes. Foodtruck Pizza. N'hésitez pas à mettre vos plus belles tenues de pirates ! ► LINE UP ◄ 💿 4000Hz (Émulation Seine) FB : IS : SC : 💿 90ALS (OSHO#) FB : IS : SC : BUNNYBOO) (OSHO#) FB : IS : SC : 💿 Sarkel Plaisir (OSHO#) FB : IS : SC : 💿 Florian Prax (OSHO#) FB : IS : SC : 💿 Sour Xperience (OSHO#) FB : IS : SC : 💿 Mechanism C. (OSHO#) FB : IS : SC : 💿 Ilmlak (VNR et OSHO#) FB : IS : SC : 💿 Løki (B4 et DK) FB : IS : SC : 💿 Damien Barthet (NDG) ft Bleu Électrique FB : IS : SC : 💿 NVDIR (OSHO#) FB : IS : SC : ► LOCALISATION ◄ Warehouse IDF. ► COVID-19 😷 ◄ Pass sanitaire (avec justificatif) obligatoire : - Vaccination complète plus 7j - ou Test PCR/antigénique négatif de moins de 72h - ou Test PCR/antigénique positif de moins de 6mois et plus de 15j ► PARTENAIRES ◄ Shotgun Fêtez Clair Techno Flex et Détente Troll To The Rave Kozel Vitesse Club Teuf Teuf Techno Ravers Paris 🔊 Pour toute demande de partenariat, envoyez un email à ► SUIVEZ-NOUS ◄ FB : IS : RA : ► INFOS ◄ Événement interdit aux mineurs.
Sanitary Information
As of July 21, 2021, the « Pass Sanitaire » is mandatory for all events of more than 50 people in France.

More info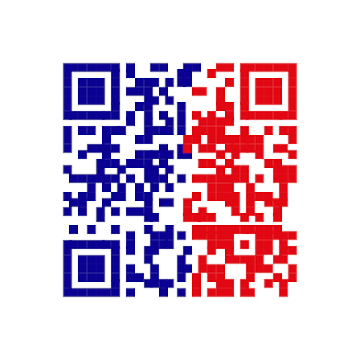 « Pass Sanitaire »

REQUIRED
Valid sanitary evidence:
- A complete vaccination certificate (all necessary doses) and completed more than 1 week ago.
- A certificate of recovery (positive test of more than 11 days and less than 6 months old).
- A certificate of negative RT-PCR or antigenic test less than 72 hours old.
The QR code of the « Pass Sanitaire » should preferably be presented in digital format at the time of access control, as it is easier to scan.
Legal Information
By purchasing a ticket you agree to hold harmless Shotgun SAS for any issues related to the event you attend. Any disputes and event issues are the sole responsibility of each event organizer, please contact them directly to resolve.
© 2021 Shotgun. All rights reserved.