OSHO# : Superheroes
Sat 6 november
LINE UP
■
90ALS
■
Andrew Stiglitz
■
Arkama
■
BUNNYBOO
■
Florian Prax
■
MECHANISM C.
■
Mosmoz
■
NOCYF
■
Sarkel Plaisir
■
Sour Xperience
Description
[REPORTÉ AU SAMEDI 6 NOVEMBRE] OSHO# lance son agence de booking et pour l'occasion ce sont tous ses exceptionnels membres qui composeront le line up de cet événement dans un warehouse 100% légal qui s'annonce d'ores et déjà historique ! Car non, la société dans laquelle nous vivons n'est pas tout à fait semblable à celle que l'on a pu nous décrire à l'école. La vérité, c'est que parmi nous, simples homo sapiens, se cachent sous de fausses identités et apparences des êtres dotés de super pouvoirs qui mutualisés et correctement maîtrisés pourraient enfin nous permettre d'entrevoir un avenir radieux pour notre planète. Utilisant son extraordinaire clairvoyance, OSHO# se fait fort de détecter ces individus aux capacités surhumaines non pas pour sauver le monde mais dans un but bien plus noble, bien plus louable, bien moins vulgaire : répandre la techno dans l'univers et même au-delà, convaincu que la vérité transcendantale se cache au fin fond des fréquences les plus basses et que la révélation finale aura lieu au son d'une acid line adroitement aiguisée. Viens t'émerveiller pour la première fois devant tous ces miracles de la génétique 100 pour sang OSHO# enfin réunis ensemble afin d'accomplir ce pour quoi ils ont été créés. Oui cher adepte, les miracles existent, tu n'as plus qu'à venir t'en rendre compte de tes propres yeux et même de tes propres oreilles. Avec un système VOID ACOUSTICS spécial super héros, tu verras ce ne devrait pas être trop difficile. 1,2,3, téléportation ! ► INFORMATIONS ◄ 🔊 Système Void Acoustics 💡⁠ Laser Show 📽️ Vjing by Contrefaçon 🍁 Stand CBD ✨ Stand Paillettes 🥞 Foodtruck ⛑️ Secouristes pro 🤝 Stand RDR & Hotline 😷 Tente de test antigénique ► LINE UP ◄ 💿 AMVE (90ALS B2B BUNNYBOO) 💿 Sarkel Plaisir 💿 Florian Prax 💿 Sour Xperience 💿 Arkama 💿 Mechanism C. 💿 Mosmoz 💿 Nocyf 💿 Bhagwan ► LOCALISATION ◄ Secret Place IDF. ► COVID-19 😷 ◄ Pass sanitaire (avec justificatif) obligatoire : - Vaccination complète plus 7j - ou Test PCR/antigénique négatif de moins de 72h - ou Test PCR/antigénique positif de moins de 6mois et plus de 15j ► PARTENAIRES ◄ Shotgun Defacto: Premium Sound Light Fêtez Clair Techno Flex et Détente Troll To The Rave Kozel Vitesse Club Teuf Teuf Techno Ravers Paris 🔊 Tom's Production Pour toute demande de partenariat, envoyez un email à contact@oshosoundsystem.com ► SUIVEZ-NOUS ◄ FB : facebook.com/oshosectsoundsystem/ IS : instagram.com/osho.sect.sound.system/ RA : residentadvisor.net/promoter.aspx?id=96320 ► INFOS ◄ Événement interdit aux mineurs.
Sanitary Information
As of July 21, 2021, the « Pass Sanitaire » becomes mandatory for all events of more than 50 people in France.

More info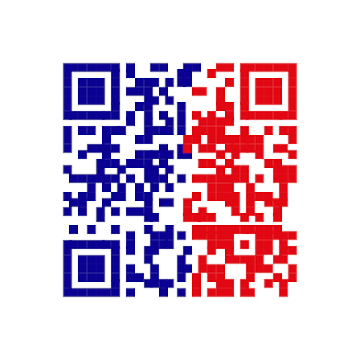 « Pass Sanitaire »

REQUIRED
Valid sanitary evidence:
- A complete vaccination certificate (all necessary doses) and completed more than 1 week ago.
- A certificate of recovery (positive test of more than 11 days and less than 6 months old).
- A certificate of negative RT-PCR or antigenic test less than 72 hours old.
The QR code of the « Pass Sanitaire » should preferably be presented in digital format at the time of access control, as it is easier to scan.
Legal Information
By purchasing a ticket you agree to hold harmless Shotgun SAS for any issues related to the event you attend. Any disputes and event issues are the sole responsibility of each event organizer, please contact them directly to resolve.
© 2021 Shotgun. All rights reserved.