OSHO# x L'Esprit Léger : Le Château des Super-Héros
Sat 9 october
Description
Les adeptes, comme vous l'avez appris, la OSHO# : Superheroes est reporté au samedi 23 Octobre. Cependant ! Avec les potos de l'Esprit Léger, on a décidé qu'il n'est pas question pour nous de ne pas faire la fête ce weekend. C'est pourquoi nous avons trouvé au pied levé un château digne d'accueillir nos super-héros sur 2 scènes différentes. Nous garderons le même line-up pour 14h de mix, de 22h à 12h et plus si affinités 😉 Attention ! Le nombre de place au Château des Super-Héros est très limitée donc utilise ton super-pouvoir de vivacité si tu veux en être ⚡ Surtout n'oublie pas ton déguisement ! 🦸 ► LINE UP ◄ 💿 AMVE (90ALS B2B BUNNYBOO) 💿 Sarkel Plaisir 💿 Florian Prax 💿 Sour Xperience 💿 Arkama (ft Bleu Electrique) 💿 Mechanism C. 💿 Mosmoz 💿 Nocyf 💿 Oreille Interne (L'Esprit Léger) & more ► BILLETTERIE ◄ Bruce Wayne : 18€ (lien bientôt disponible) Si vous utilisez votre place de la Superheroes pour venir, rejoignez directement le groupe fb privé : "Si tu as déjà ta place Superheroes pour le Château, c'est par ici." Répondez à la question d'entrée en donnant votre numéro de commande de votre billet Shotgun Superheroes. ► Si tu as une place Wonder Woman à 14€ il faudra payer la différence qui est de 4€ (tout sera expliqué sur le groupe privé). ► Si tu as une place Captain America à 18€ c'est tout bon. ► Si tu as une place The Joker à 24€, on t'offrira une pinte sur place. ► LOCALISATION ◄ 77, Seine et Marne. Ⓜ️ 40 minutes en transport de Gare de l'Est. Il y aura ensuite une navette (gratuit à l'allé et 1€/personne au retour) entre la gare et le Château. 🚘 Accessible en moins d'1h en voiture de Gare de l'Est. Il y a un parking sur place. ► COVID-19 😷 ◄ Pass sanitaire (avec justificatif) obligatoire : - Vaccination complète plus 7j - ou Test PCR/antigénique négatif de moins de 72h - ou Test PCR/antigénique positif de moins de 6mois et plus de 15j ► PARTENAIRES ◄ Shotgun Fêtez Clair Troll To The Rave Kozel Vitesse Club Teuf Teuf Techno Ravers Paris 🔊 Pour toute demande de partenariat, envoyez un email à contact@oshosoundsystem.com ► SUIVEZ-NOUS ◄ FB : facebook.com/oshosectsoundsystem/ IS : instagram.com/osho.sect.sound.system/ RA : residentadvisor.net/promoter.aspx?id=96320 ► INFOS ◄ Événement interdit aux mineurs.
Sanitary Information
As of July 21, 2021, the « Pass Sanitaire » becomes mandatory for all events of more than 50 people in France.

More info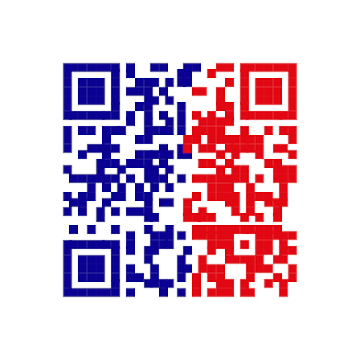 « Pass Sanitaire »

REQUIRED
Valid sanitary evidence:
- A complete vaccination certificate (all necessary doses) and completed more than 1 week ago.
- A certificate of recovery (positive test of more than 11 days and less than 6 months old).
- A certificate of negative RT-PCR or antigenic test less than 72 hours old.
The QR code of the « Pass Sanitaire » should preferably be presented in digital format at the time of access control, as it is easier to scan.
Legal Information
By purchasing a ticket you agree to hold harmless Shotgun SAS for any issues related to the event you attend. Any disputes and event issues are the sole responsibility of each event organizer, please contact them directly to resolve.
© 2021 Shotgun. All rights reserved.