Overground w/ PATRICE BÄUMEL, Street Machine, Edouard!
Wed 22 december
Description
Pour cet opus juste avant Noël nous avons le plaisir de recevoir non seulement un énorme dj qui nous embarque à chaque fois dans un voyage surprenant à la destination inconnue mais aussi un producteur complet et émérite. Chacune de ses sorties sur des labels cultes de KOMPAKT à AFTERLIFE en passant par CROSSTOWN REBELS ou GET PHYSICAL, sont des perles qui apportent une brique à l'édifice de la musique électronique. J'ai nommé Mr PATRICE BAÜMEL ! Il sera accompagné de STREET MACHINE alias Ryko Ta qui nous a retourné lors de l'opening d'octobre et de notre résident EDOUARD!. ▬▬▬▬ LINE UP ▬▬▬▬ PATRICE BÄUMEL FB : SC : STREET MACHINE (Delighted Agency) FB: SC: EDOUARD! FB : SC : Artwork : Anais Chauvenet. ▬▬▬▬ INFOS PRATIQUES ▬▬▬▬ 00h00 – 07h00 Sur place = 15€ Pré-ventes (+loc.) : Avant 01h00 = 08€ Après 01h00 = 12€ Shotgun (+1,80€) : RA (+01€) : Rentrez facilement du Rexclub en VTC avec FREENOW : 50% de réduction* sur 2 trajets avec le code REXAGAIN ! Vous n'avez plus d'excuse. PS : ça marche aussi pour venir 😉 *voir conditions dans l'app Lien vers l'app : 🍀 𝗣𝗔𝗦𝗦 𝗦𝗔𝗡𝗜𝗧𝗔𝗜𝗥𝗘 : Le Pass sanitaire est exigible pour accéder à l'évènement. Il prend la forme d'un QR code contrôlé par l'application. Le contrôle inclut la vérification d'une pièce d'identité du porteur du QR code.
Sanitary Information
As of July 21, 2021, the « Pass Sanitaire » is mandatory for all events of more than 50 people in France.

More info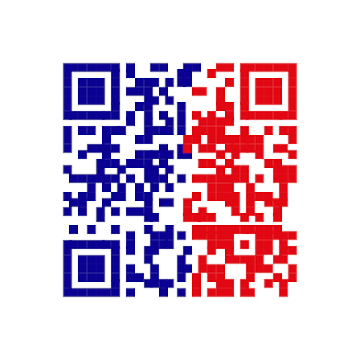 « Pass Sanitaire »

REQUIRED
Valid sanitary evidence:
- A complete vaccination certificate (all necessary doses) and completed more than 1 week ago.
- A certificate of recovery (positive test of more than 11 days and less than 6 months old).
- A certificate of negative RT-PCR or antigenic test less than 72 hours old.
The QR code of the « Pass Sanitaire » should preferably be presented in digital format at the time of access control, as it is easier to scan.
Legal Information
By purchasing a ticket you agree to hold harmless Shotgun SAS for any issues related to the event you attend. Any disputes and event issues are the sole responsibility of each event organizer, please contact them directly to resolve.
© 2021 Shotgun. All rights reserved.