Phoenix Musical Trip
Wed 3 november
Description
Le Phoenix veut explorer et découvrir de nouveaux artistes et genre musicaux. Cette édition sera dédiée à l'acidcore et à la tribecore. GROS RAPPELS : Nous n'accepterons pas de dépasser la capacité du bar suite aux travaux pour le rooftop: ce qui réduit grandement l'espace du lieu PASS SANITAIRE NECESSAIRE - Un test PCR ou antigénique négatif de moins de 48 heures Attention une pièce d'identité vous sera également demandé ! Merci pour votre compréhension et a mercredi ! 😃 ⚠️⚠️ ✪ INFOS CAPITALES ✪ ⚠️⚠️ A nos soirées, tout le monde est le bienvenu donc naturellement: ✔️ NO FACISM ✔️ NO SEXISM ✔️ NO RACISM ✔️ NO HOMOPHOBIA ✔️ NO TRANSOPHOBIA ✔️ NO FROTTEUR (👊👊👊) Si vous êtes la victime d'une situation inconfortable, venez nous voir à l'entrée du Gambetta. ▬▬▬▬▬ ♫ LINE-UP ♫ ▬▬▬▬▬ 🎶 Acid / acidcore / tribecore 🎶 ▬▬▬▬▬ TIMETABLE ▬▬▬▬▬ 17h00 - 19h00: Open Platines 20h00 - 23h00: Stax b2b Shun Isuka 23h00 - 01h00: Obscurity Prod 01h00 - 04h00: Dj Lucia ▬▬▬▬▬ TARIFS ▬▬▬▬▬ 3 euros en prévente sur shotgun (quantité limitée)/ 5€ sur place Tarifs aux bars à prix raisonnable. Sécu très friendly , n'accepte quand même pas les boissons , bouteilles ou canettes dans les sacs à l'entrée ! ▬▬▬▬▬▬ 📍 ACCÈS ▬▬▬▬▬ Gambetta club 104 Rue de Bagnolet Paris 75020 MÉTRO : L2 Alexandre dumas L3 Porte de Bagnolet L9 Porte de Montreuil ▬▬▬▬▬ Partenaires ▬▬▬▬▬ Ultimate gabber : Tvph Live : Hardcore inc : Paris Techno : Trax Magazine :
Sanitary Information
As of July 21, 2021, the « Pass Sanitaire » is mandatory for all events of more than 50 people in France.

More info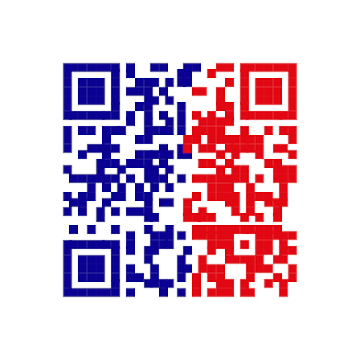 « Pass Sanitaire »

REQUIRED
Valid sanitary evidence:
- A complete vaccination certificate (all necessary doses) and completed more than 1 week ago.
- A certificate of recovery (positive test of more than 11 days and less than 6 months old).
- A certificate of negative RT-PCR or antigenic test less than 72 hours old.
The QR code of the « Pass Sanitaire » should preferably be presented in digital format at the time of access control, as it is easier to scan.
Legal Information
By purchasing a ticket you agree to hold harmless Shotgun SAS for any issues related to the event you attend. Any disputes and event issues are the sole responsibility of each event organizer, please contact them directly to resolve.
© 2021 Shotgun. All rights reserved.