SÉANCE : Toscan Haas, A.mo, Assumption, Audrey, White Russian
Fri 19 november
LINE UP
■
A.mo
■
Assumption
■
Audrey
■
Toscan Haas
Description
Première Séance. Visions d'une techno brute et atmosphérique. Rythmes cadencés et percutants. Paysages sonores hypnotiques et denses. Un espace intimiste en comité réduit. Un sens implacable du groove et du rythme, c'est ce que partagent les artistes qui joueront lors de cette première Séance. Nous aurons le plaisir de l'inaugurer aux côtés de Toscan Haas, lié au crew Spectrum et anciennement résident des soirées parisiennes a bender, , membre du collectif Vénus Club, Assumption, fondateur du label Canticle Records, la détonante White Russian ainsi que notre résident Audrey. Rendez-vous le vendredi 19 novembre en intérieur à la Péniche Cinéma, située sur le canal de l'Ourcq en plein parc de la Villette ! 🔊 Système son L-Acoustics ☂️ Événement en intérieur avec accès à la terrasse extérieur couverte 🍻 CB et cash acceptés au bar 🌀 Préventes obligatoires uniquement via Shotgun 🏳️‍🌈 Si la Séance place la musique au cœur de sa nuit, la fête n'est complète que dans un cadre libre autour d'individus respectueux et ouverts d'esprit. 🗯 Avec notre volonté de partager un moment intimiste en comité réduit autour du son, une politique de tolérance ZÉRO contre toute forme de racisme, de discrimination, de sexisme, d'homophobie, de transphobie sera naturellement de mise ! 🚩 Notre seule et unique règle : si vous êtes témoin ou victime d'un comportement inapproprié, n'hésitez pas à le signaler à l'un des membres de l'organisation ! ▬▬▬▬▬ LINE-UP ▬▬▬▬▬ ✤ TOSCAN HAAS (Spectrum) ✤ (Vénus Club) ✤ ASSUMPTION (Canticle Records) ✤ AUDREY (Séance) ✤ WHITE RUSSIAN ▬▬▬▬▬ TARIFS ▬▬▬▬▬ ‣ Early : 10,50€ (+ frais de loc) ‣ Regular : 12,50€ (+ frais de loc) ‣ Late : 15€ (+ frais de loc) Capacité limitée. Événement privé uniquement accessible sur préventes. Nous nous réservons le droit d'entrée. ▬▬▬▬▬ INFOS PRATIQUES ET LIENS ▬▬▬▬▬ 📍 La Péniche Cinéma 59 Boulevard MacDonald 75019 PARIS Canal de l'Ourcq - Parc de la Villette Pass sanitaire valide + pièce d'identité demandés à l'entrée. Merci de porter un masque à votre arrivée et de le conserver dans les files d'attentes. EVENT FB : PAGE FB : PAGE INSTA :
Sanitary Information
As of July 21, 2021, the « Pass Sanitaire » is mandatory for all events of more than 50 people in France.

More info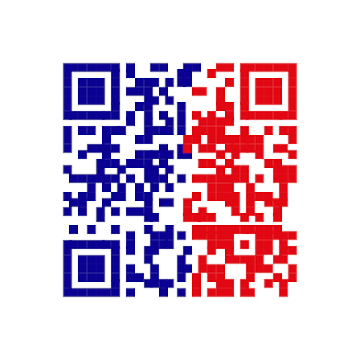 « Pass Sanitaire »

REQUIRED
Valid sanitary evidence:
- A complete vaccination certificate (all necessary doses) and completed more than 1 week ago.
- A certificate of recovery (positive test of more than 11 days and less than 6 months old).
- A certificate of negative RT-PCR or antigenic test less than 72 hours old.
The QR code of the « Pass Sanitaire » should preferably be presented in digital format at the time of access control, as it is easier to scan.
Legal Information
By purchasing a ticket you agree to hold harmless Shotgun SAS for any issues related to the event you attend. Any disputes and event issues are the sole responsibility of each event organizer, please contact them directly to resolve.
© 2021 Shotgun. All rights reserved.