Skryptöm Invits : FJAAK, Setaoc Mass, Hemka, SRAMAANA, Electric Rescue
Fri 26 november
LINE UP
■
Electric Rescue
■
FJAAK
■
Hemka
■
Setaoc_Mass
■
SRAMAANA
Techno
Acid
Industrial
New rave
Description
Skryptöm rejoins l'équipe des labels organisateurs d'événements de qualité du Nexus. Après 15 ans de soirées magiques au Rex club et sa saison d'été de folie au Kilomètre 25, le label techno français de référence pose ses valises au Nexus pour ses soirées indoors. Pour la première « Skryptöm invits », le label frappe fort et invite le duo techno imparable du moment FJAAK pour faire passer un vent de folie au centre du mapping à 360° du Nexus. Ce duo jackin techno festif et coloré passant de surprises créatives à des sets incroyables sortant des pépites venues de nuls et ravant tous les dance floor. Setaoc Mass maitre techno anglais et fondateur du label SK Eleven, est unique, sa personnalité techno avantgardiste fleurte parfois avec l'electro hyper sensible et sensorielle. Ce DJ hors pair viendra nous faire partager toute ses trouvailles au service de sa technique amplifactrice d'émotions. Un autre Duo avantgardiste voir futuriste viendra proposer leur univers science fiction, SRAMAANA autant à l'aise en musique qu'en réalisation de films d'animations en phase avec leur musique viendront vous faire profiter de leur live empreint de leur personnalité unique. Hemka sait faire voyager son esprit timeless techno entre les différentes générations. Elle viendra le démontrer une fois de plus que sa sensibilité pure techno enchante tous les publics. Notre résident Electric Rescue a de nombreuses surprises à vous partager comme notament les futures sorties de Skryptöm venant de wlderz, Giselh ou kuss. Ne manquez pas cette première de skryptöm au Nexus qui s'annonce flamboyante.
Sanitary Information
As of July 21, 2021, the « Pass Sanitaire » is mandatory for all events of more than 50 people in France.

More info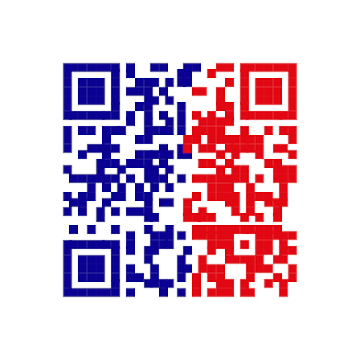 « Pass Sanitaire »

REQUIRED
Valid sanitary evidence:
- A complete vaccination certificate (all necessary doses) and completed more than 1 week ago.
- A certificate of recovery (positive test of more than 11 days and less than 6 months old).
- A certificate of negative RT-PCR or antigenic test less than 72 hours old.
The QR code of the « Pass Sanitaire » should preferably be presented in digital format at the time of access control, as it is easier to scan.
Legal Information
By purchasing a ticket you agree to hold harmless Shotgun SAS for any issues related to the event you attend. Any disputes and event issues are the sole responsibility of each event organizer, please contact them directly to resolve.
© 2021 Shotgun. All rights reserved.