Soirée Bonne #1
Fri 5 november
LINE UP
■
Heretix
■
Jaag
■
Moog Conspiracy
■
Nymed
Description
« 𝗦𝗢𝗜𝗥𝗘𝗘 𝗕𝗢𝗡𝗡𝗘» Le programme est simple mais efficace : Du gros son, des bonnes bières, des potes et une sacrée bonne ambiance. Le tout dans lieu unique en plein cœur de Paris composé de deux grandes caves voûtées en pierres brutes. Côté son, un set sur vinyles pour débuter tout en douceur avant un long voyage qui vous enmenera vers une techno puissante et quelque peu sombre. Une soirée bonne quoi ! 🔊 1 Scène 🏝 1 Espace Chill 🍺 1 Bar : Bonnes Bières/Vins et Marquisette à prix mini ♨ 1 Fumoir 🎧 5 Artistes 🎚 // 𝗣𝗥𝗢𝗚𝗥𝗔𝗠𝗠𝗔𝗧𝗜𝗢𝗡 // Mattia Francese Il ouvrira le bal et nous ramène pour l'occasion ses vinyles fetish histoire de se chauffer les épaules comme il se doit avec un certain mojo ! Moog Conspiracy (Elektrotribe - Berlin) // SC : // Français exilé à Berlin, il a fait resonner de partout sa techno pointilleuse aux influences minimalistes et sonorités hypnotiques. Décollage garanti ! NYMED (Conceptual Violence - Paris) // SC : // Figure bien ancrée de la vie underground Parisienne, cet amateur de techno sombre aux grosses rythmiques vient pour réveiller ces vieux murs. Et vos corps avec ! Heretix (Elektrotribe - Berlin) // SC : // Notre chouchou. Influencé par tout ce qui est lourd avec des grosses basses, il nous sortira pour l'occasion sa meilleure techno industrielle au bpm enivrant. JAAG (Emulation Seine - Paris) // SC : // Lyonnais d'origine, il a fait ses gammes en Europe de l'Est avant de revenir sur Paris avec dans ses bagages une bien belle techno dark et captivante. Quoi de mieux que la pénombre d'une belle cave pour s'en délecter ? Nota: - Pas de vente de ticket sur place - Interdit moins 20 ans - Toutes préventes comportent l'adhesion à l'association "B2B Events" en tant que membre adhérent - Plus d'infos sur :
Sanitary Information
As of July 21, 2021, the « Pass Sanitaire » is mandatory for all events of more than 50 people in France.

More info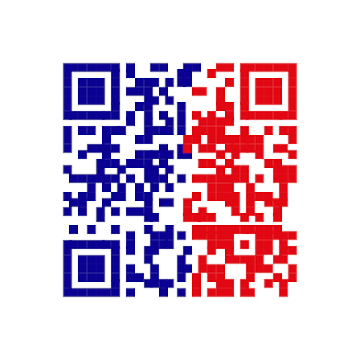 « Pass Sanitaire »

REQUIRED
Valid sanitary evidence:
- A complete vaccination certificate (all necessary doses) and completed more than 1 week ago.
- A certificate of recovery (positive test of more than 11 days and less than 6 months old).
- A certificate of negative RT-PCR or antigenic test less than 72 hours old.
The QR code of the « Pass Sanitaire » should preferably be presented in digital format at the time of access control, as it is easier to scan.
Legal Information
By purchasing a ticket you agree to hold harmless Shotgun SAS for any issues related to the event you attend. Any disputes and event issues are the sole responsibility of each event organizer, please contact them directly to resolve.
© 2021 Shotgun. All rights reserved.