Tanière Croisière #3
Tue 28 september
Pass Animaux de la Tanière
Pass réservé aux membres du groupe fb "Les animaux de la Tanière"
Description
C'est simple : on part en croisière pour la dernière de la saison ! Départ 20h30, retour 23h45 Du soleil, des paillettes, du rosé, des cocktails et surtout du bon son... Configuration covid : Pass sanitaire, gel hydroalcoolique dispo sur place et capacité restreinte donc pas beaucoup de places ! ▬▬▬▬▬▬▬▬▬▬▬▬▬🐺🐺🐺▬▬▬▬▬▬▬▬▬▬▬▬▬▬ Musique par : Mic Mac https://www.facebook.com/collectif.micmac https://soundcloud.com/micmaccrew Mel C https://www.facebook.com/MelCdisco https://soundcloud.com/mel-c-mel-c ▬▬▬▬▬▬▬▬▬▬▬▬▬🐺🐺🐺▬▬▬▬▬▬▬▬▬▬▬▬▬▬ La charte de la Tanière : La Tanière s'amuse ! Elle sourit, elle rigole, elle danse, elle crie... Tout dans la joie et le respect d'autrui ! La Tanière est libre et détendue. On y arbore la fourrure de son choix ou le tout à poil tant qu'on se sent à l'aise pour danser 🙂 On fait la fête pour danser et rigoler ensemble donc on respecte Les animaux de la Tanière : louves, loup, renardes, renards, lionnes, lions, ourses ou ours... Tous dans la même Tanière. 🐺💖 La décoration de la Tanière ne se fait pas en un claquement de doigts : on la respecte et on ne la vole pas ! ▬▬▬▬▬▬▬▬▬▬▬▬▬🐺🐺🐺▬▬▬▬▬▬▬▬▬▬▬▬▬▬ Pour nous suivre partout et surtout avoir toutes les infos : - Les animaux de la Tanière - Soundcloud : http://soundcloud.com/taniereparis - Instagram : http://instagram.com/taniereparty ▬▬▬▬▬▬▬▬▬▬▬▬▬🐺🐺🐺▬▬▬▬▬▬▬▬▬▬▬▬▬▬ ● Mardi 28 septembre 2021 - 18h30/01h00 ● Croisière de 20h30 à 23h30 (pas d'escale) ● préventes limitées ● Horde Boat, 4 Quai Saint-Bernard, 75005 Paris (En face de la La Ménagerie, le zoo du jardin des Plantes / proche Jardin Tino-Rossi)
Sanitary Information
As of July 21, 2021, the « Pass Sanitaire » becomes mandatory for all events of more than 50 people in France.

More info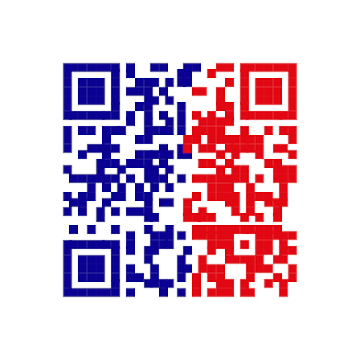 « Pass Sanitaire »

REQUIRED
Valid sanitary evidence:
- A complete vaccination certificate (all necessary doses) and completed more than 1 week ago.
- A certificate of recovery (positive test of more than 11 days and less than 6 months old).
- A certificate of negative RT-PCR or antigenic test less than 72 hours old.
The QR code of the « Pass Sanitaire » should preferably be presented in digital format at the time of access control, as it is easier to scan.
Legal Information
By purchasing a ticket you agree to hold harmless Shotgun SAS for any issues related to the event you attend. Any disputes and event issues are the sole responsibility of each event organizer, please contact them directly to resolve.
© 2021 Shotgun. All rights reserved.