TBM - THOMAS SCHUMACHER - STUDIO SAGLIO (Strasbourg)
Sat 4 december
Description
Rendez-vous le samedi 4 décembre pour l'onctueuse T.B.M. (Techno Body Music) casse les codes, c'est une expérience auditive, corporelle et visuelle. Lancée en 2018 à Lille, par David Asko, pilier de la scène techno française, T.B.M. s'exporte partout en France (Rennes, Nantes, Paris, Lyon, Montpellier …). Entre EBM, Techno, Acid, Industrielle, T.B.M. fait la part belle aux artistes iconiques et pionniers de la musique électronique: Chris Liberator, The Horrorist, Sterling Moss, Thomas Schumacher, Jeff Mills, 14Anger, Perc, pour n'en citer que quelques uns ! Sur scène, Drags, performers, vjing/mapping, laissent libre cours à des créations uniques, osées, débridées & sans retenue ! T.B.M. est l'espace d'une nuit, un terrain d'expression telle une darkroom, où le mot « liberté » prend tout son sens dans un espace inclusif, LGBTQIA+, safe et dénué de tout jugement. Dress code NON obligatoire MAIS fortement apprécié: fetish, naked, underwear, harnais, jock strap, cuir, latex, Matrix, Mad Max, Drag .. 23h00 - 01h30 : SM:LY 01h30 - 03h30 : THOMAS SCHUMACHER 03h30 - 05h30 : DAVID ASKO THOMAS SHUMACHER [Drumcode | Electric Ballroom, Allemagne] DAVID ASKO [TBM, Carbone Rec, Lille] SM:LY [Pyramiid Production, Lyon] ✔ Espace fumeur extérieur ✔ High quality sound system ✔ Pass Sanitaire exigé ✔ Masque non obligatoire ✔ Vestiaire à disposition ✔ Aucune restriction de déplacement STUDIO SAGLIO 16 Rue Saglio 67100 Strasbourg Soirée réservée aux personnes majeures, une pièce d'identité vous sera demandée à l'entrée (photocopies et photographies non acceptées). Pensez à désigner votre SAM pour rentrer en toute sécurité.
Sanitary Information
As of July 21, 2021, the « Pass Sanitaire » is mandatory for all events of more than 50 people in France.

More info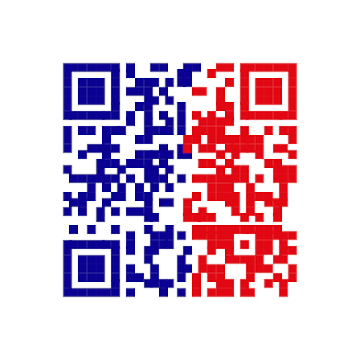 « Pass Sanitaire »

REQUIRED
Valid sanitary evidence:
- A complete vaccination certificate (all necessary doses) and completed more than 1 week ago.
- A certificate of recovery (positive test of more than 11 days and less than 6 months old).
- A certificate of negative RT-PCR or antigenic test less than 72 hours old.
The QR code of the « Pass Sanitaire » should preferably be presented in digital format at the time of access control, as it is easier to scan.
Legal Information
By purchasing a ticket you agree to hold harmless Shotgun SAS for any issues related to the event you attend. Any disputes and event issues are the sole responsibility of each event organizer, please contact them directly to resolve.
© 2021 Shotgun. All rights reserved.