Techno Session vol.1 w/ 4000hz, Ad Astra & More...
Sat 16 october
Description
Techno Session vol.1 // On sort l'artillerie lourde pour ce samedi soir... 💪 L'objectif? Retourner et faire fondre le Magnum sur les kicks puissants de nos guests & résidents 💥 See you there 🔥 4000hz Ad Astra Dj Foulek Delaunay La Fessée Rave Princess Toutes consos sont à 5€ avant 01H 💫 Tickets // __ Avant 00H (Sur Shotgun seulement/ places limitées) - 6.99 __ early - 9.99 __ regular 12.99 Toutes les consommations à 5e avant 1H ⚠️Pass sanitaire obligatoire ⚠️ ⚠️⚠️⚠️ ✪ INFOS CAPITALES ✪ ⚠️⚠️⚠️ ✔️ NO FACISM ✔️ NO SEXISM ✔️ NO RACISM ✔️ NO HOMOPHOBIA ✔️ NO TRANSOPHOBIA ✔️ NO FROTTEUR (👊👊👊 ) Si vous êtes la victime d'une situation inconfortable, venez nous voir à l'entrée du Magnum. 📍 Lieux 📍 Club Magnum 56 rue de la Fontaine au Roi - Paris 11 Son & Light refait à neuf ! 🚂 Transport en commun Métro 3 – Parmentier ou Métro 11 - Goncourt -------------- 🦠 COVID-19 Protocole sanitaire sis en place en fonction des mesures gouvernementales. Jauge limitée pour respecter la distanciation sociale : 75% Un pass sanitaire sera demandé à l'entrée : - Certificat de vaccination (complet) - Test PCR/antigénique négatif - 72h - Résultat d'un test RT-PCR ou antigénique positif attestant du rétablissement de la Covid, datant d'au moins 15 jours et de moins de 6 mois 🙌 Gel hydroalcoolique mis à disposition 👯 Places uniquement sur préventes ! 🕺🏻 Distanciation physique : laissez-vous la place de danser ! 😷 Masque conseillé 🔞 Interdit aux moins de 18 ans Contact - belladone.orga@gmail.com
Sanitary Information
As of July 21, 2021, the « Pass Sanitaire » becomes mandatory for all events of more than 50 people in France.

More info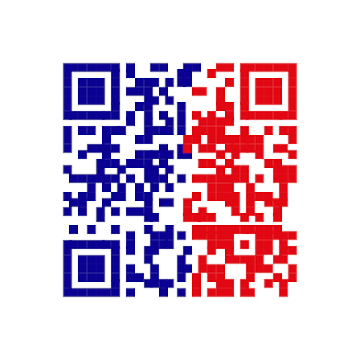 « Pass Sanitaire »

REQUIRED
Valid sanitary evidence:
- A complete vaccination certificate (all necessary doses) and completed more than 1 week ago.
- A certificate of recovery (positive test of more than 11 days and less than 6 months old).
- A certificate of negative RT-PCR or antigenic test less than 72 hours old.
The QR code of the « Pass Sanitaire » should preferably be presented in digital format at the time of access control, as it is easier to scan.
Legal Information
By purchasing a ticket you agree to hold harmless Shotgun SAS for any issues related to the event you attend. Any disputes and event issues are the sole responsibility of each event organizer, please contact them directly to resolve.
© 2021 Shotgun. All rights reserved.