TRYPHEME (LIVE A/V) - IMMERSIVE 360°
Wed 10 november
LINE UP
■
OC69
■
Rorre Ecco
■
tryphème
Electro
Electronica
Abstract idm
Description
**Configuration debout / Pour toute demande d'information : billetterie@6mic-aix.fr** Mercredi 10 novembre, le 6MIC, Hexalab et BI-POLE vous proposent une soirée exceptionnelle en immersive 360° ! Pour l'occasion, une scénographie inédite sera mise en place avec un écran suspendu permettant la diffusion d'un live audiovisuel immersif*. À soirée exceptionnelle, line-up d'exception avec le live audiovisuel de TRYPHÈME, puis les DJ Sets de OC69 et RORRE ECCO. TRYPHÈME - live A/V La musique de Tryphème est de celle qui parvient à faire résonner dans l'âme les quelques cordes sensibles qu'il nous reste encore. La force de cette autodidacte, aujourd'hui installée à Paris, réside dans la puissance émotionnelle d'une musique hybride naviguant entre froideur industrielle, minuties électroniques et sensualités synthétiques. Révélée par un premier album en forme de compilation, Online Dating, sorti en 2017 sur CPU Records et qui l'a menée jusqu'à une Boiler Room Sheffield chapeautée par le label Warp, elle ne cesse depuis d'ouvrir de nouvelles pistes. Son émission « Dame de Coeur » sur LYL Radio en est une, qui vient nous révéler les résultats toujours subtils de ses recherches mélomanes. Grâce au programme de soutien du Centre FGO-Barbara, elle a également pu construire un live bien à elle, où les énergies se mêlent au même titre que les arts. Son deuxième album, Thanks God for Air Emotions est encore un autre indicateur de son obsession pour une musique à fleur de peau, conducteur sans filtre de ses sentiments vers les nôtres.
Sanitary Information
As of July 21, 2021, the « Pass Sanitaire » is mandatory for all events of more than 50 people in France.

More info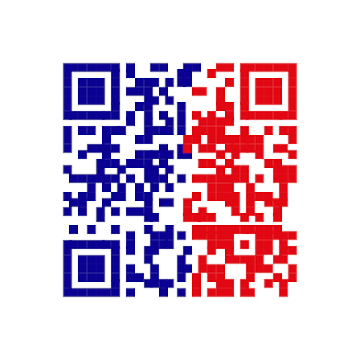 « Pass Sanitaire »

REQUIRED
Valid sanitary evidence:
- A complete vaccination certificate (all necessary doses) and completed more than 1 week ago.
- A certificate of recovery (positive test of more than 11 days and less than 6 months old).
- A certificate of negative RT-PCR or antigenic test less than 72 hours old.
The QR code of the « Pass Sanitaire » should preferably be presented in digital format at the time of access control, as it is easier to scan.
Legal Information
By purchasing a ticket you agree to hold harmless Shotgun SAS for any issues related to the event you attend. Any disputes and event issues are the sole responsibility of each event organizer, please contact them directly to resolve.
© 2021 Shotgun. All rights reserved.