VITALIC « V20Y » @Zénith, Lille
Sat 22 january
FOSSE DEBOUT
Ouverture des portes à 18H30.
Description
VITALIC FÊTERA SES 20 ANS DE CARRIÈRE AU ZENITH DE LILLE AVEC UN LIVE EXCEPTIONNEL. Après la reformation de son vieux projet Dima, la naissance de son side-project KOMPROMAT (hommage revisité à l'EBM des 80's) sorti en 2019 avec Rebeka Warrior (ex du groupe Sexy Sushi) et son succès phénoménal, des remixes pour Paulor, Steve Angello ou Etienne Daho, à a ajouter à la très longue listes de ses remixes, la renaissance de son label Citizen, l'écriture de son nouvel album (qu'il annonce comme un retour aux sources à ses racines électro et annoncé début 2021), Vitalic, décidément incapable de s'arrêter, a annoncé fêter au début de l'année prochaine ses vingt ans d'une carrière plus que prolifique qui a déjà laissé une trace indélébile dans le paysage de la musique électronique mondiale. Un show en forme de best off puisant autant dans une discographie conséquente que dans de nombreux inédits, et porté par un live show qui déjà s'annonce unique, qui multipliera les clins d'œil à ses lives et tournées précédentes, tout en étant entièrement repensé et remis au goût du jour d'une technologie qui avance à grand V. On en trépigne d'avance.
Sanitary Information
As of July 21, 2021, the « Pass Sanitaire » is mandatory for all events of more than 50 people in France.

More info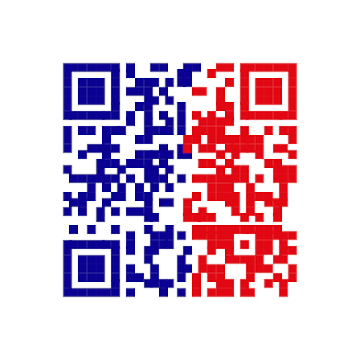 « Pass Sanitaire »

REQUIRED
Valid sanitary evidence:
- A complete vaccination certificate (all necessary doses) and completed more than 1 week ago.
- A certificate of recovery (positive test of more than 11 days and less than 6 months old).
- A certificate of negative RT-PCR or antigenic test less than 72 hours old.
The QR code of the « Pass Sanitaire » should preferably be presented in digital format at the time of access control, as it is easier to scan.
Legal Information
By purchasing a ticket you agree to hold harmless Shotgun SAS for any issues related to the event you attend. Any disputes and event issues are the sole responsibility of each event organizer, please contact them directly to resolve.
© 2021 Shotgun. All rights reserved.