Prévente - Kanu #3
Pass présente : vous donne accès à la soirée à un tarif préférentiel. ⚠ Pour rappel : - Un billet n'est ni échangeable, ni repris, ni remboursé - Il est possible de revendre un billet que vous avez acheté, et cela même s'il est à votre nom - Si un billet n'est pas à votre nom, ce n'est pas un soucis pour votre accès à la soirée - Sur place, toute sortie est définitive - Les mineurs sont autorisés à venir (doivent être accompagnés si moins de 16 ans) mais ne seront pas autorisés à consommer de l'alcool - Un chat est disponible en bas à droite de votre écran pour toute éventuelle question. Sinon, n'hésitez pas à nous contacter à l'adresse suivante : billetterie@donjigifest.org
Description
Kanu#3 - 29 décembre 2021 - 20h30-3h Le Don Jigi Fest revient avec sa fameuse recette KANU, pour une troisième édition. ⚠ Pour rappel : - Un billet n'est ni échangeable, ni repris, ni remboursé - Il est possible de revendre un billet que vous avez acheté, et cela même s'il est à votre nom - Si un billet n'est pas à votre nom, ce n'est pas un soucis pour votre accès à la soirée - Sur place, toute sortie est définitive - Les mineurs sont autorisés à venir (doivent être accompagnés si moins de 16 ans) mais ne seront pas autorisés à consommer de l'alcool - Un chat est disponible en bas à droite de votre écran pour toute éventuelle question. Sinon, n'hésitez pas à nous contacter à l'adresse suivante :
Sanitary Information
As of July 21, 2021, the « Pass Sanitaire » is mandatory for all events of more than 50 people in France.

More info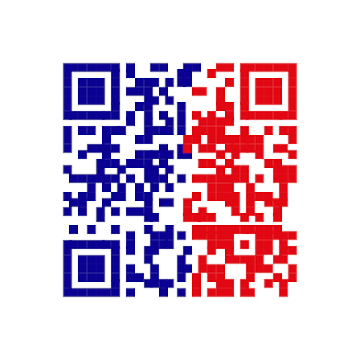 « Pass Sanitaire »

REQUIRED
Valid sanitary evidence:
- A complete vaccination certificate (all necessary doses) and completed more than 1 week ago.
- A certificate of recovery (positive test of more than 11 days and less than 6 months old).
- A certificate of negative RT-PCR or antigenic test less than 72 hours old.
The QR code of the « Pass Sanitaire » should preferably be presented in digital format at the time of access control, as it is easier to scan.
Legal Information
By purchasing a ticket you agree to hold harmless Shotgun SAS for any issues related to the event you attend. Any disputes and event issues are the sole responsibility of each event organizer, please contact them directly to resolve.
© 2021 Shotgun. All rights reserved.