Thérapie de groupe #2 ● Secret Basement
Sex 9 março
Descrição
La Quarantaine vous convie à sa Thérapie de Groupe #2, un format d'évènements plus intimistes, plus participatifs, mais toujours aussi alternatifs. Chers patients, nous vous signalons que votre deuxième séance de thérapie de groupe se déroulera le 09.03.17 dans un lieu tenu secret. Nous cherchons à organiser des évènements intimistes, à l'abris des regards, c'est pour cela que le nombre de places sera limité. ✘ THÉRAPEUTES ▬▬▬▬▬ ☞ Violent (Dynamic Reflection / Voxnox Records / OBSCUUR Records) - Varsovie SC: https://soundcloud.com/violent_official ☞ Weyner . Vanke [hybrid set] (La Quarantaine) - Lille SC : https://soundcloud.com/florent-souc SC : https://soundcloud.com/v-julien ☞ ILIVOR [live] (La Quarantaine) - Paris SC : https://soundcloud.com/ilivor ☞ Brulēe (Carcères Records / La Quarantaine) - Paris SC : https://soundcloud.com/bruleeee ✘ LE LIEU ▬▬▬▬▬ La lumière n'y pénètre pas.. Rendez-vous six pieds sous terre.. ✘ SON & LIGHTS ▬▬▬▬▬ Système son by Neighbor Hood Les lights, c'est vous ! Cette obscuro-thérapie sera réservée aux patients venant avec leurs guirlandes, leurs totems, leurs accessoires étincelants etc... Des surprises seront offertes à ceux qui viennent avec leurs extravagances lumineuses. ✘ ORDONNANCES ▬▬▬▬▬ ☞ Regular : Mercredi 28/02 à 17h (Capacité très limitée - pas de liste) ✘ PARTENAIRES ▬▬▬▬▬ PWFM TSUGI Goosebump La Carte Son NIQUE Shotgun Évènement recommandé par Goosebump Gagne des places et découvre les meilleurs évènements de la scène. ✘ FOLLOW US ▬▬▬▬▬ ☞ https://www.facebook.com/therapiedegroupelaquarantaine ☞ https://www.instagram.com/laquarantaine ☞ https://soundcloud.com/user-601583814 ☞ https://twitter.com/laquarantaine_ Événement privé et interdit aux moins de 20 ans, une carte d'identité vous sera demandée à l'entrée. Événement réservé aux membres de l'association La Quarantaine. L'achat d'une prévente comprend l'adhésion à l'association La Quarantaine.
Sanitary Informations
As of July 21, 2021, the « Pass Sanitaire » becomes mandatory for all events of more than 50 people in France.

More info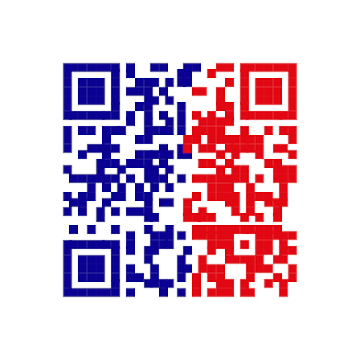 « Pass Sanitaire »

REQUIRED
Valid sanitary evidence:
- A complete vaccination certificate (all necessary doses) and completed more than 1 week ago.
- A certificate of recovery (positive test of more than 15 days and less than 6 months old).
- A certificate of negative RT-PCR or antigenic test less than 48 hours old.
The QR code of the « Pass Sanitaire » should preferably be presented in digital format at the time of access control, as it is easier to scan.
Informações Legais
Ticket purchase is not subject to a time to retract (L121-20-4 of the Consumer Code). In case of any problem unsolved after contacting the Shotgun Support through the Help Chat or the email address support@shotgun.live.
© 2021 Shotgun. Todos os direitos reservados.