Madben Frequence(S) Album Release Party: Emannuel Top & Guests
Sex 27 abril
LINE UP
■
Emmanuel Top
■
Madben
■
Trunkline
■
Yann Lean
Club
House
Techno
Electronic
Grime
Acid house
Acid techno
Bubble trance
Descrição
- Madben Frequence(S) Album Release Party: Emannuel Top, Sonic Crew, Madben, Trunkline - ▬▬▬▬ LINE UP ▬▬▬▬ Madben RA: https://www.residentadvisor.net/dj/madben FB: http://www.facebook.com/madbenofficial SC: http://www.soundcloud.com/madben Emmanuel Top RA: https://www.residentadvisor.net/dj/emmanueltop FB: http://www.facebook.com/etfbkofficialpage SC: http://www.soundcloud.com/emmanueltop Trunkline aka Benjamin Leclercq & Yann Lean RA: https://www.residentadvisor.net/dj/trunkline FB: http://www.facebook.com/trunklineofficial SC: http://www.soundcloud.com/trunklineofficial Sonic Crew FB : http://www.facebook.com/pages/Sonic-Crew/116726402811 SC : http://soundcloud.com/sonic-crewSC: https://soundcloud.com/djulz ▬▬▬▬▬▬▬▬▬▬▬▬▬▬▬▬ Passé d'espoir à producteur de premier plan sur la scène techno française, Madben est désormais l'emblème d'une nouvelle génération d'artistes, en atteste la sortie-évènement de son premier LP, Fréquence(s) sur Astropolis Records, le label qui l'avait repéré en 2012. Gardien éclairé de l'esprit rave, habitué à remercier les pionniers en déconstruisant leur oeuvre, Madben a pu parsemer son empreinte sonore aux quatre coins de l'Europe, sans compter ses nombreuses incursions dans les meilleurs labels du vieux continent et ses nombreux remixes. Restait à produire et réussir un premier album d'une musique retorse à se faire dompter sur long-format. Fréquence(s) est un album de musique qui ne s'interdit rien, une splendide voie de salut pour cette musique qui mérite de rester jeune le plus longtemps possible, et dont Madben est l'un des plus pertinents architectes. Deux semaines après sa sortie, Madben s'empare donc du Rex pour célébrer cet évènement avec une release party électrique en s'entourant de collaborateurs et amis, avec le légendaire Emmanuel Top, le Sonic Crew, résidents d'Astropolis et un invité mystère iconique de la scène hexagonale. ▬▬▬▬ INFOS PRATIQUES ▬▬▬▬ 23H55 – 07h00 SUR PLACE: 15€ DIGITICK : 12€ (+loc) : http://bit.ly/2GgHTQk RA: https://www.residentadvisor.net/events/1091066 Réservation Tables: Thierry Zinzoni 0661071648 (sms only) Comptez sur Chauffeur Privé pour votre aller/retour du Rex Club : 15€ offerts soit 10€ sur votre 1ère course puis 5€ sur la 2ème grâce au code REXCLUB*. Par ici pour en profiter : http://po.st/REXCLUB. * Offre non cumulable, valable pour tout nouveau client jusqu'au 31/03/18. ▬▬▬▬▬▬▬▬▬▬▬▬▬▬
Sanitary Informations
As of July 21, 2021, the « Pass Sanitaire » becomes mandatory for all events of more than 50 people in France.

More info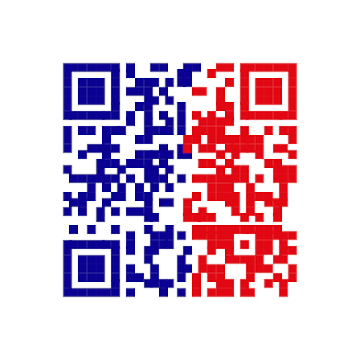 « Pass Sanitaire »

REQUIRED
Valid sanitary evidence:
- A complete vaccination certificate (all necessary doses) and completed more than 1 week ago.
- A certificate of recovery (positive test of more than 15 days and less than 6 months old).
- A certificate of negative RT-PCR or antigenic test less than 48 hours old.
The QR code of the « Pass Sanitaire » should preferably be presented in digital format at the time of access control, as it is easier to scan.
Informações Legais
Ticket purchase is not subject to a time to retract (L121-20-4 of the Consumer Code). In case of any problem unsolved after contacting the Shotgun Support through the Help Chat or the email address support@shotgun.live.
© 2021 Shotgun. Todos os direitos reservados.