Fée Croquer : Kollektiv Warehouse III
Sex 18 maio
Descrição
Cohésion, harmonie, unité : Forte union des parties constituant un groupe. Solidarité, coopération, charité : vertu qui porte à désirer et à faire le bien d'autrui. 6 collectifs, 9 artistes et un nouveau spot pour le troisième épisode de notre série Kollektiv. BNK - Container - EXIL - New's Cool - La Quarantaine - Contrast System Soundsystem : XXX/TBA ▬▬▬ LINE UP ▬▬▬▬▬▬ Panzer b2b XXX (Container) Brulēe b2B XXX (La Quarantaine) Öspiel (Hybrid Set) (Exil) XXX (New's Cool) Mental Infection (Contrast) Darzack (BNK) + XXX ▬▬▬ NOTRE PROJET CARITATIF ▬▬▬▬▬▬▬ N'oubliez pas d'apporter des produits de premières nécessités afin de venir en aide aux personnes en situation de difficulté. Vous pourrez lors de la soirée constituer gratuitement une boîte sur le stand Fée Croquer pour venir en aide aux personnes dans le besoin. Pas de produits frais ou à cuisiner. Les colis alimentaires seront distribués par nos bénévoles aux sans abris de Paris. Nous récoltons évidemment les habits, mais merci de les trier (Homme/Femme/Enfant) pour faciliter le travail des bénévoles. ▬▬▬ TARIFS ▬▬▬▬▬▬▬ 11 € + frais de loc. à partir du samedi 28 avril, les prix augmenteront de 0,50 € par jour. Prix max : 22 € ▬▬▬ INFOS ▬▬▬▬▬▬▬▬▬▬▬▬▬ Événement privé et interdit aux mineurs. L'achat d'une prévente comprend l'adhésion à l'association Fée Croquer. Réservé aux membres de l'association Fée Croquer.
Sanitary Informations
As of July 21, 2021, the « Pass Sanitaire » becomes mandatory for all events of more than 50 people in France.

More info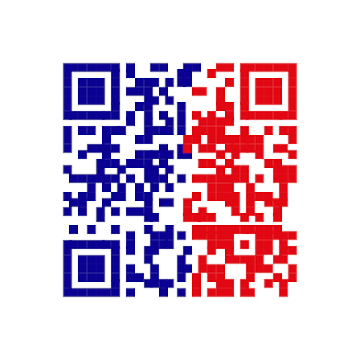 « Pass Sanitaire »

REQUIRED
Valid sanitary evidence:
- A complete vaccination certificate (all necessary doses) and completed more than 1 week ago.
- A certificate of recovery (positive test of more than 15 days and less than 6 months old).
- A certificate of negative RT-PCR or antigenic test less than 48 hours old.
The QR code of the « Pass Sanitaire » should preferably be presented in digital format at the time of access control, as it is easier to scan.
Informações Legais
Ticket purchase is not subject to a time to retract (L121-20-4 of the Consumer Code). In case of any problem unsolved after contacting the Shotgun Support through the Help Chat or the email address support@shotgun.live.
© 2021 Shotgun. Todos os direitos reservados.