Mercredi Soir : Armless Kid, Céline, Bathroom, Hocini
Qua 2 maio
Descrição
MERCREDI SOIR ▬▬▬▬▬▬▬▬▬▬▬▬▬▬▬▬▬▬▬▬▬▬▬▬▬▬ Mercredi Soir naît de l'arrivée du printemps puis de l'été, et a pour vocation de vous faire danser toute la saison estivale. Chaque Mercredi, nous vous faisons découvrir ou redécouvrir des artistes locaux, des collectifs mais aussi des guests internationaux afin de vous faire plonger dans l'univers musical du Mercredi Soir. Après un mois d'Avril ayant vu successivement défiler Adryiano, Louise Chen, House Of Underground, CIAO, Joe Lewandowski and more; découvrez le début de notre programmation de mai qui annonce de sérieuses hostilités, toujours dans la joie, la bonne humeur et l'amour de la musique. Entrée gratuite avant 21h puis 5€. LINE UP ▬▬▬▬▬▬▬▬▬▬▬▬▬▬▬▬▬▬▬▬▬▬▬▬▬▬ ARMLESS KID Céline - Sundae Bathroom soundsystem HOCINI PARTENAIRES ▬▬▬▬▬▬▬▬▬▬▬▬▬▬▬▬▬▬▬▬▬▬▬▬▬▬▬ Garage Shotgun Goosebump (La Bringue) Kraze SAKATRAK PARIS-CI INFOS PRATIQUES ▬▬▬▬▬▬▬▬▬▬▬▬▬▬▬▬▬▬▬▬▬▬▬▬▬▬▬ Mercredi 2 mai 2018 19h - 4h ____________ Food : Burger d'Alexandre ____________ ⌼ instagram.com/mercredisoirparis ƒ facebook.com/mercredisoirparis ____________ GARAGE 36 quai d'Austerlitz 75013 Paris Ⓜ⑤⑩Ⓒ GARE D'AUSTERLITZ Ⓜ①⑭ⒶⒹ GARE DE LYON Ⓜ⑥ QUAI DE LA GARE La direction se réserve le droit d'entrée. Interdit aux Mineurs.
Sanitary Informations
As of July 21, 2021, the « Pass Sanitaire » becomes mandatory for all events of more than 50 people in France.

More info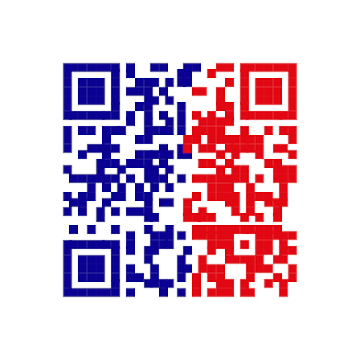 « Pass Sanitaire »

REQUIRED
Valid sanitary evidence:
- A complete vaccination certificate (all necessary doses) and completed more than 1 week ago.
- A certificate of recovery (positive test of more than 15 days and less than 6 months old).
- A certificate of negative RT-PCR or antigenic test less than 48 hours old.
The QR code of the « Pass Sanitaire » should preferably be presented in digital format at the time of access control, as it is easier to scan.
Informações Legais
Ticket purchase is not subject to a time to retract (L121-20-4 of the Consumer Code). In case of any problem unsolved after contacting the Shotgun Support through the Help Chat or the email address support@shotgun.live.
© 2021 Shotgun. Todos os direitos reservados.