Mercredi Soir : De La Groove 1st anniversary
Qua 16 maio
Descrição
MERCREDI SOIR : DE LA GROOVE ANNIVERSARY ▬▬▬▬▬▬▬▬▬▬▬▬▬▬▬▬▬▬▬▬▬▬▬▬▬▬ Mercredi Soir naît de l'arrivée du printemps puis de l'été, et a pour vocation de vous faire danser toute la saison estivale. Chaque Mercredi, nous vous faisons découvrir ou redécouvrir des artistes locaux, des collectifs mais aussi des guests internationaux afin de vous faire plonger dans l'univers musical du Mercredi Soir. Ce mercredi c'est De La Groove qui prend le controle du GARAGE pour souffler leur première bougie avec nous ! C'est en roster complet que le label vient cueillir cette opportunité, en proposant au menu de la House classique assortie de mets et herbes hautement épicées aux saveurs Soul, Jazz, Funk et Discoïdes ! Une première partie s'effectuera le Samedi 12 Mai à Le Mellotron pour le côté origines, avant la grand débauche de Mercredi 16. Entrée gratuite avant 21h puis 5€. LINE UP ▬▬▬▬▬▬▬▬▬▬▬▬▬▬▬▬▬▬▬▬▬▬▬▬▬▬ B.K Mik Chinau Knuckle G Le Hutin Vanderkraft PARTENAIRES ▬▬▬▬▬▬▬▬▬▬▬▬▬▬▬▬▬▬▬▬▬▬▬▬▬▬▬ Garage Trax Magazine Shotgun SAKATRAK Beat à l'air Make It Deep La Pause WEMUSICMUSIC Kraze PARIS-CI Goosebump (La Bringue) INFOS PRATIQUES ▬▬▬▬▬▬▬▬▬▬▬▬▬▬▬▬▬▬▬▬▬▬▬▬▬▬▬ Mercredi 16 mai 2018 19h - 4h ____________ Food : Burger d'Alexandre ____________ ♪ https://soundcloud.com/delagr00ve ⌼ instagram.com/mercredisoirparis ƒ https://www.instagram.com/de_la_groove/ ____________ ⌼ instagram.com/mercredisoirparis ƒ facebook.com/mercredisoirparis ____________ GARAGE 36 quai d'Austerlitz 75013 Paris Ⓜ⑤⑩Ⓒ GARE D'AUSTERLITZ Ⓜ①⑭ⒶⒹ GARE DE LYON Ⓜ⑥ QUAI DE LA GARE La direction se réserve le droit d'entrée. Interdit aux Mineurs.
Sanitary Informations
As of July 21, 2021, the « Pass Sanitaire » becomes mandatory for all events of more than 50 people in France.

More info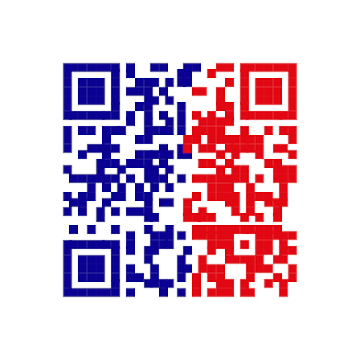 « Pass Sanitaire »

REQUIRED
Valid sanitary evidence:
- A complete vaccination certificate (all necessary doses) and completed more than 1 week ago.
- A certificate of recovery (positive test of more than 15 days and less than 6 months old).
- A certificate of negative RT-PCR or antigenic test less than 48 hours old.
The QR code of the « Pass Sanitaire » should preferably be presented in digital format at the time of access control, as it is easier to scan.
Informações Legais
Ticket purchase is not subject to a time to retract (L121-20-4 of the Consumer Code). In case of any problem unsolved after contacting the Shotgun Support through the Help Chat or the email address support@shotgun.live.
© 2021 Shotgun. Todos os direitos reservados.