Increase dat Release Party #2
Sex 12 janeiro
LINE UP
■
MJOG
■
Tour-Maubourg
Descrição
Le groove et l'éclectisme sont le coeur du concept d'Increase the Groove. « From da Block » #2 est le second various physique de chez Increase the Groove Records, il fait un pont entre le hip hop et la house avec les productions inédites de Paso, Tour-Maubourg, MJOG & ARMLESS KID ! • From da Block #2" : bit.ly/PreviewITGR2 • Pre order : bit.ly/preorderoitgr002 • First Release : "From da Block" EP #1 -> bit.ly/bandcampITGR ▬▬▬▬▬▬▬▬▬ Line Up ▬▬▬▬▬▬▬▬▬▬ 00h - 06h : Nouveau Casino : ♠ Paso (D.KO Records) http://bit.ly/PasoSdcld ♠ ARMLESS KID (Copie Blanche) http://bit.ly/ArmlessKidSdcld ♠ MJOG (Daydream, Recordeep) http://bit.ly/MJOGSdcld ♠ + Secret Weapon Live Stream : Grand Cru Paris ▬▬▬▬▬▬▬▬ PARTENARIAT ▬▬▬▬▬▬▬▬ Limonadier Dure Vie Goosebump (La Bringue) créé L2-B2, un bot messenger guide de sorties. 💬.Dis lui « bonjour » ➡️️ http://bit.ly/hellolabringue_me ▬▬▬▬▬▬▬▬ INFOS PRATIQUES ▬▬▬▬▬▬▬▬ LE NOUVEAU CASINO 109 rue Oberkampf 75011 Paris 01.43.57.57.40 Métro ligne 3 : Parmentier / Saint Maur - Ménilmontant Website : http://nouveaucasino.fr/category/blog/ Soundcloud : https://soundcloud.com/nouveaucasino Instagram : https://www.instagram.com/nouveaucasino/ Réservation : resa@nouveaucasino.fr Le Nouveau Casino n'est accessible qu'aux personnes majeures munies d'une pièce d'identité. La direction se réserve le droit d'admission.
Sanitary Informations
As of July 21, 2021, the « Pass Sanitaire » becomes mandatory for all events of more than 50 people in France.

More info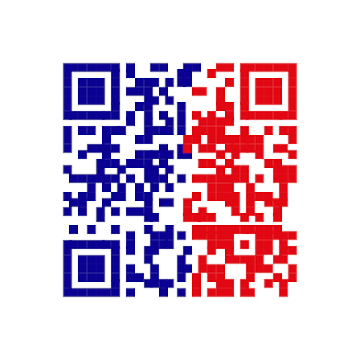 « Pass Sanitaire »

REQUIRED
Valid sanitary evidence:
- A complete vaccination certificate (all necessary doses) and completed more than 1 week ago.
- A certificate of recovery (positive test of more than 15 days and less than 6 months old).
- A certificate of negative RT-PCR or antigenic test less than 48 hours old.
The QR code of the « Pass Sanitaire » should preferably be presented in digital format at the time of access control, as it is easier to scan.
Informações Legais
Ticket purchase is not subject to a time to retract (L121-20-4 of the Consumer Code). In case of any problem unsolved after contacting the Shotgun Support through the Help Chat or the email address support@shotgun.live.
© 2021 Shotgun. Todos os direitos reservados.