Madame Loyal : Joris Delacroix, Joachim Pastor, Cassius ...
Sáb 25 setembro
Descrição
🌳 UN PARC DE 2 HECTARES 🎪 4 SCENES 🎡 1 FETE FORAINE 🎠 DES ATTRACTIONS 🤡 DES PERFORMEURS 🥁 + 15 ARTISTES On vous prépare du grandiose pour cette saison estivale 2021 !! TICKETS https://www.festicket.com/.../madame-loyal-25.../shop/26743/ 🥁 LA FABULEUSE FANFARE DE MME LOYAL Joris Delacroix Joachim Pastor Cassius / Boombass _ _ _ _ _ - _ _ _ _ _ ?? Jabberwocky Anoraak Camille Cookie Records w/ Bolivard Tonton Al Later & many more 🎡 LE MERVEILLEUX PROGRAMME DE MME LOYAL Les Zinzins, l'immense palais du rire Les 300m2 de laser game de Madame Loyal Espion fatal, parcours de rayons lasers Pêche au canard laqué Chamboule Tout et bien plus encore...!! (Selon les événements 2021) Bars - Food Trucks Barbe à papa - Churros Pop Corn - Bar à shots 🤹 LES ETONNANTS NUMEROS DE MME LOYAL Acrobates - Echassiers Cracheurs de feu - Pyrotechnies Jongleurs - Cerceau Aérien Show fluos - Par Transalien Event (Selon les événements 2021) 🚘 VTC Notre partenaire FREENOW s'occupera de vous raccompagner en sécurité Madame Loyal c'est le cirque, sauf pour venir et rentrer, grâce à FREENOW, partenaire VTC de l'événement ! Profitez de 50% de réduction* sur deux courses avec le code MADAMELOYAL. De quoi passer une soirée déjantée *Offre non cumulable, valable en France, sur les deux premières courses personnelles, dans la limite de 8€ par course. Valable jusqu'au 30/09/2021 pour tout nouvel utilisateur FREENOW. 🤝 PARTENAIRES Le Bonbon - Le Bonbon Nuit - White Label Radio 🎪 L'EXTRAORDINAIRE CHAPITEAU DE MME LOYAL Ecole de cirque Micheletty - 115 boulevard Charles-de-Gaule 92390 Villeneuve-la-Garenne ⚠ MESURES COVID 📍 Test pcr ou antigénique ou vaccin au choix --------------------------------------- ❤️ REJOIGNEZ-NOUS Instagram ▸ http://bit.ly/madameloyalinstagram Facebook ▸ http://bit.ly/madameloyalfacebook Mail ▸ madameloyal@outlook.fr #MadameLoyalParis Artwork © Chloé Grienenberger
Sanitary Informations
As of July 21, 2021, the « Pass Sanitaire » becomes mandatory for all events of more than 50 people in France.

More info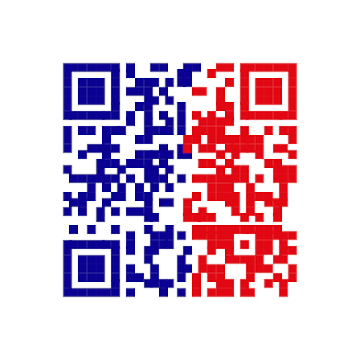 « Pass Sanitaire »

REQUIRED
Valid sanitary evidence:
- A complete vaccination certificate (all necessary doses) and completed more than 1 week ago.
- A certificate of recovery (positive test of more than 15 days and less than 6 months old).
- A certificate of negative RT-PCR or antigenic test less than 48 hours old.
The QR code of the « Pass Sanitaire » should preferably be presented in digital format at the time of access control, as it is easier to scan.
Informações Legais
Ticket purchase is not subject to a time to retract (L121-20-4 of the Consumer Code). In case of any problem unsolved after contacting the Shotgun Support through the Help Chat or the email address support@shotgun.live.
© 2021 Shotgun. Todos os direitos reservados.