En Quarantaine #5 : Search For The Cure [Secret Warehouse]
Sáb 27 enero
PROGRAMA
■
Alignment
■
BeardMan
■
EKLPX
■
Lacchesi
Descripción
"On désigne par zone de quarantaine les locaux servant au stockage et à l'étude d'éléments biologiques non-implantés dans l'environnement local." Depuis plus d'un an, l'infection ne cesse inexorablement de se répandre. La démence s'immisce en chacun et les refuges vierges de tout maux ne sont que de lointains souvenirs. Une équipe de scientifiques sillonne les terres infectées en quête de survivants soignables durant de longues nuits de thérapies collectives. Les recherches de cette équipe leur on permis de remonter jusqu'au foyer de contamination : le laboratoire abandonné d'un certain Dr Knartz. Après sa mise en Quarantaine et l'élaboration d'un vaccin grâce aux cellules souches du virus, le laboratoire sera prêt à accueillir les derniers survivants infectés pour que l'humanité puisse se relever de cette pandémie. Chers patients, nous vous signalons que la prochaine phase de thérapie se déroulera le 27 janvier. ✘ LINE UP SONORE ▬▬▬▬▬ ☞ ??? ☞ ??? ☞ ??? ☞ Lacchesi (Péché Mignon / La Quarantaine) SC : https://soundcloud.com/lorenzolacchesi ☞ EKLPX (La Quarantaine) SC : https://soundcloud.com/eklpx RA : https://www.residentadvisor.net/dj/eklpx ☞ Brulēe (Carcères Records / OBSCUUR Records) SC : https://soundcloud.com/bruleeee ☞ KUSS (Fée Croquer) RA : https://www.residentadvisor.net/dj/kuss ✘ LINE UP VISUELLE ▬▬▬▬▬ ☞ Holy Bottom (Bottom) ☞ ???? ☞ Scenography by Triple-D ✘ STANDS & PERFORMANCES ▬▬▬▬▬ ☞ More TBA ✘ ORDONNANCES ▬▬▬▬▬ ☞ Super Early : Lundi 08/01 : 18h ☞ Early Birds : [TBA] ☞ Regular : [TBA] ☞ Late : [TBA] ✘ PARTENAIRES ▬▬▬▬▬ Triple-D Technopol PWFM Goosebump La Carte Son ItinéraireBis NIQUE Shotgun ✘ FOLLOW US ▬▬▬▬▬ ☞ https://www.instagram.com/laquarantaine ☞ https://soundcloud.com/user-601583814 ☞ https://twitter.com/laquarantaine_ Événement privé et interdit aux mineurs, réservé aux membres de l'association La Quarantaine. L'achat d'une prévente comprend l'adhésion à l'association La Quarantaine.
Sanitary Informations
As of July 21, 2021, the « Pass Sanitaire » becomes mandatory for all events of more than 50 people in France.

More info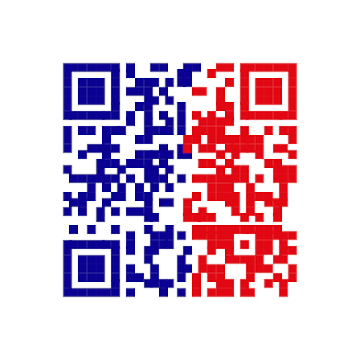 « Pass Sanitaire »

REQUIRED
Valid sanitary evidence:
- A complete vaccination certificate (all necessary doses) and completed more than 1 week ago.
- A certificate of recovery (positive test of more than 15 days and less than 6 months old).
- A certificate of negative RT-PCR or antigenic test less than 48 hours old.
The QR code of the « Pass Sanitaire » should preferably be presented in digital format at the time of access control, as it is easier to scan.
Información Legal
La compra del billete no está sujeta a un tiempo de retracción (L 121-20-4 del Código del Consumidor). En caso de cualquier problema no resuelto después de contactar el Soporte de Shotgun a través del Chat de Ayuda o la dirección de correo electrónico support@shotgun.live.
© 2021 Shotgun. Reservados todos los derechos.