Shadow Odissey - La messe de l'ombre / 16H Non stop !
Sáb 5 mayo
Descripción
SHADOW ODISSEY __________________ Après 12h de guerre lors de notre dernier événement, on revient en force pour vous proposer un évènement encore plus terrible 16H DE SON NON STOP ! Pour bien débuter le moi de Mai, SHADOW ODISSEY revient avec un événement de 16 H NON STOP plus que sombre que jamais. On s'est posé pendant longtemps pour sortir le meilleur évent possible. C'est notre 3ème évent et on vous a préparé une line-up alléchante et destructrice. On a vraiment souhaité revenir au basiques en conservant l'esprit warehouse et des soirées underground. Au programme, atmosphère lourde et pesante, de gros kilos de son, de longues heures et un lieu d'une capacité suffisante pour tous . Underground spirit is alive... LINE-UP __________________ ANIMAL HOLOCAUST [ RESIDENT SHADOW ] SC : https://soundcloud.com/shadow-odissey/shdw-odc-1-animal-holocaust-slyrs-willkommen-bewohner (b2b SLYRS) SLYRS [ RESIDENT SHADOW ] SC : https://soundcloud.com/yassinet/no-surrender Paul Mørk [ INSTINKT ] SC : https://soundcloud.com/rndtechnorecords/sets/rndr015-paul-mork A H X A T SC : https://soundcloud.com/ahxat/121017-xxi KØZLØV SC : https://soundcloud.com/thevirtualunderground/podcast-24-by-kozlov-fr Mab SC : https://soundcloud.com/mab-lab/kopeck Akwist [ UBT ] MC : https://www.mixcloud.com/Akwist/invasion/ __________________ TICKETS : ( Lien bientôt disponible ) EARLY : 15 € NORMAL : 20 € AFTER : 12 € INFOS __________________ Nos évènements se dérouleront dans un esprit de totale liberté individuelle ainsi que dans le respect mutuel de tous les participants. Accès interdit aux moins de 20 ans, une carte d'identité vous sera demandée à l'entrée. L'adresse du lieu vous sera communiquée quelques heures avant l'événement. Par question de sécurité et pour que tout se passe bien, nous nous réservons le droit de refuser l'accès en cas de mauvaise attitude. PARTENAIRES __________________ - OFF www.facebook.com/off.paris - SHOTGUN www.facebook.com/shotguntheapp - ALCHIMIE www.facebook.com/alchimieofficiel - 90BIS RECORDs www.facebook.com/90bisrecords www.shadow-odissey.org
Sanitary Informations
As of July 21, 2021, the « Pass Sanitaire » becomes mandatory for all events of more than 50 people in France.

More info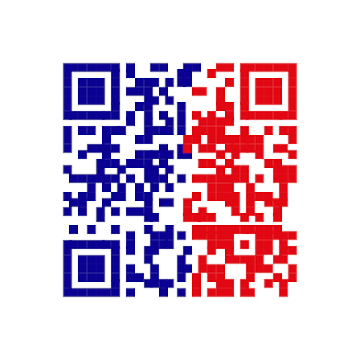 « Pass Sanitaire »

REQUIRED
Valid sanitary evidence:
- A complete vaccination certificate (all necessary doses) and completed more than 1 week ago.
- A certificate of recovery (positive test of more than 15 days and less than 6 months old).
- A certificate of negative RT-PCR or antigenic test less than 48 hours old.
The QR code of the « Pass Sanitaire » should preferably be presented in digital format at the time of access control, as it is easier to scan.
Información Legal
La compra del billete no está sujeta a un tiempo de retracción (L 121-20-4 del Código del Consumidor). En caso de cualquier problema no resuelto después de contactar el Soporte de Shotgun a través del Chat de Ayuda o la dirección de correo electrónico support@shotgun.live.
© 2021 Shotgun. Reservados todos los derechos.