MLZ PARTY #02
Sáb 23 junio
Descripción
~ MLZ PARTY #02 - JUNGLE NIGHT ~ 23 JUIN 2018 - 23H À 05H ~ LE CREALAB 75013 ~ MICRO/HOUSE // TECHNO ~ 6€ L'ENTRÉE / 11€ AVEC 2 CONSOS / 15€ AVEC 4 CONSOS ~ 1 CAPTAIN MORGAN À GAGNER ¬¬¬¬¬¬¬¬¬¬¬¬¬¬¬¬¬¬ WHAT Après une très belle première soirée en avril, le collectif MLZ revient fort le 23 juin pour retourner le Créalab une nouvelle fois ! ¬¬¬¬¬¬¬¬¬¬¬¬¬¬¬¬¬¬ WHO Le MLZ est un jeune crew parisien formé depuis presque un an. Il est issu du collectif de graff ARP qui arpente les rues parisiennes depuis plusieurs années. Le crew est composé d'un noyau dur de quelques membres mais c'est toute une famille qui gravite de près ou de loin autour du projet. Après la MLZ PARTY #01 en avril, cette MLZ PARTY #02 confirme la volonté du collectif de se faire une place dans la nuit parisienne ! ¬¬¬¬¬¬¬¬¬¬¬¬¬¬¬¬¬¬ ABOUT Cette nouvelle soirée se fera sous le thème de la jungle. Toujours dans une ambiance familiale, devenue notre marque de fabrique, cette deuxième soirée promet d'être un puissant moment musical de partage et de bonne humeur ! ¬¬¬¬¬¬¬¬¬¬¬¬¬¬¬¬¬¬ HOW 23h-5h = 6h de bonne grosse micro / house / techno. 5,99€ L'ENTRÉE / 10,99€ AVEC 2 CONSOS / 14,99€ AVEC 4 CONSOS Verres servis comme à la maison. Vestiaire 1€ / personne. Et, évidemment, un Captain Morgan est encore à gagner.
Sanitary Informations
As of July 21, 2021, the « Pass Sanitaire » is mandatory for all events of more than 50 people in France.

More info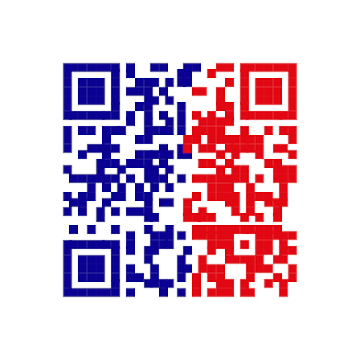 « Pass Sanitaire »

REQUIRED
Valid sanitary evidence:
- A complete vaccination certificate (all necessary doses) and completed more than 1 week ago.
- A certificate of recovery (positive test of more than 15 days and less than 6 months old).
- A certificate of negative RT-PCR or antigenic test less than 48 hours old.
The QR code of the « Pass Sanitaire » should preferably be presented in digital format at the time of access control, as it is easier to scan.
Información Legal
La compra del billete no está sujeta a un tiempo de retracción (L 121-20-4 del Código del Consumidor). En caso de cualquier problema no resuelto después de contactar el Soporte de Shotgun a través del Chat de Ayuda o la dirección de correo electrónico support@shotgun.live.
© 2021 Shotgun. Reservados todos los derechos.