Fée Croquer : Fairy Summer Rave [1st]
Sáb 14 julio
Descripción
Samedi 14 Juillet, Fée Croquer fête l'été et propose un tout nouveau format de soirée. 20 heures de son en Hangar, une scène indoor et outdoor. Une programmation House, Techno et Acid. Plus d'infos vont suivre, stay connected. ▬▬▬▬▬▬▬ACID/TECHNO▬▬▬▬▬▬▬ VSK MINIMUM SYNDICAT [Live] [SECRET GUEST] : TBA J.Rex VS David Asko Falhaber [ACID RAVE SET] Sentimental Rave Soul Edifice [ACIDE RAVE SET] Two Sided Agency MMORK ▬▬▬▬▬▬▬HOUSE▬▬▬▬▬▬▬ Bamao Yendé Mic Mac ROMAN DAFALGANG Laura De Greef Waldman ▬▬▬▬▬▬▬▬▬▬▬▬▬▬▬▬▬▬▬▬▬▬ TARIFS: MOVING-PRICE Le prix du ticket augmente de 0.50 Cts/Jour depuis la billetterie Shotgun. Prix d'ouverture: 12e Prix maximal: 24e ▬▬▬▬▬▬▬▬▬▬▬▬▬▬▬▬▬▬▬▬▬▬ Pour toute requête, merci d'adresser votre demande à ▬▬▬▬▬▬▬▬▬▬▬▬▬▬▬▬▬▬▬▬▬▬ NOTRE PROJET CARITATIF Au sein des soirées Fée Croquer, vous trouverez un stand tenu par des bénévoles et dédié à la collecte alimentaire. Tous les participants sont invités à ramener vêtements, conserves, et autres denrées alimentaires non périssables. Vous pourrez constituer une boîte contenant 5 à 10 produits. Ces colis alimentaires seront distribués par la suite aux sans abris de Paris. Le bien appelle le bien 🍓 ▬▬▬▬▬▬▬▬▬▬▬▬▬▬▬▬▬▬▬▬▬▬ CONTACT ▬▬▬▬▬▬▬▬▬▬▬▬▬▬▬▬▬▬▬▬▬▬ Événement privé et interdit aux mineurs. L'achat d'une prévente comprend l'adhésion à l'association Fée Croquer. Réservé aux membres de l'association Fée Croquer.
Sanitary Informations
As of July 21, 2021, the « Pass Sanitaire » is mandatory for all events of more than 50 people in France.

More info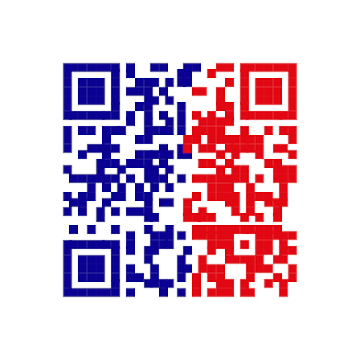 « Pass Sanitaire »

REQUIRED
Valid sanitary evidence:
- A complete vaccination certificate (all necessary doses) and completed more than 1 week ago.
- A certificate of recovery (positive test of more than 15 days and less than 6 months old).
- A certificate of negative RT-PCR or antigenic test less than 48 hours old.
The QR code of the « Pass Sanitaire » should preferably be presented in digital format at the time of access control, as it is easier to scan.
Información Legal
La compra del billete no está sujeta a un tiempo de retracción (L 121-20-4 del Código del Consumidor). En caso de cualquier problema no resuelto después de contactar el Soporte de Shotgun a través del Chat de Ayuda o la dirección de correo electrónico support@shotgun.live.
© 2021 Shotgun. Reservados todos los derechos.