Mercredi Soir Festival
De mar 30 abril a jue 2 mayo
Descripción
MERCREDI SOIR FESTIVAL ! ▬▬▬▬▬▬▬▬▬▬▬▬▬▬▬▬▬▬▬▬▬▬▬▬▬▬▬ EDITION SPÉCIALE : Mercredi Soir fait son festival ! Si la recette elle, ne change pas de d'habitude, le format lui évolue ! On fera donc 2 jours de teuf pour 2 fois plus de plaisir ! Rendez-vous le Mardi 30 Avril (Veille de jour férié) et le Mercredi 1er Mai au NF-34 avec DJ Gregory, Zaltan Antinote, Davide Del Vecchio (official artist page), Pump Up The Volume 90's, De La Groove ! ENTRÉE GRATUITE AVANT 21H PUIS 5 EUROS LINE UP ▬▬▬▬▬▬▬▬▬▬▬▬▬▬▬▬▬▬▬▬▬▬▬▬▬▬▬ Jour 1 - Mardi 30 Avril - 19h/6h ________________________ DJ Gregory Zaltan Antinote Davide Del Vecchio (official artist page) Pump Up The Volume 90's DVDE Jour 2 - Mercredi 1er mai - 19h/5h ________________________ De La Groove take over avec : Vanderkraft Chinau B.K Mik Le Hutin Knuckle G Thirsty Guys PARTENAIRES ▬▬▬▬▬▬▬▬▬▬▬▬▬▬▬▬▬▬▬▬▬▬▬▬▬▬▬ Shotgun Dure Vie SAKATRAK INFOS PRATIQUES ▬▬▬▬▬▬▬▬▬▬▬▬▬▬▬▬▬▬▬▬▬▬▬▬▬▬▬ Food : Wall Street Hot Dog France ____________ ⌼ instagram.com/mercredisoirparis ƒ facebook.com/mercredisoirparis ____________ NF-34 34 quai d'Austerlitz 75013 Paris Ⓜ⑤⑩Ⓒ GARE D'AUSTERLITZ Ⓜ①⑭ⒶⒹ GARE DE LYON Ⓜ⑥ QUAI DE LA GARE La direction se réserve le droit d'entrée. Interdit aux Mineurs.
Sanitary Informations
As of July 21, 2021, the « Pass Sanitaire » becomes mandatory for all events of more than 50 people in France.

More info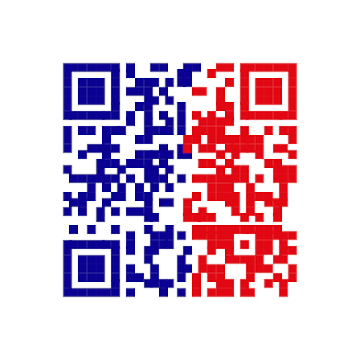 « Pass Sanitaire »

REQUIRED
Valid sanitary evidence:
- A complete vaccination certificate (all necessary doses) and completed more than 1 week ago.
- A certificate of recovery (positive test of more than 15 days and less than 6 months old).
- A certificate of negative RT-PCR or antigenic test less than 48 hours old.
The QR code of the « Pass Sanitaire » should preferably be presented in digital format at the time of access control, as it is easier to scan.
Información Legal
La compra del billete no está sujeta a un tiempo de retracción (L 121-20-4 del Código del Consumidor). En caso de cualquier problema no resuelto después de contactar el Soporte de Shotgun a través del Chat de Ayuda o la dirección de correo electrónico support@shotgun.live.
© 2021 Shotgun. Reservados todos los derechos.