La Kasba - Paris Fashion Week edition - The Key Paris
Sáb 22 junio
Descripción
Pour cette fashion week The Key Paris vous présente samedi 22 Juin un soirée d'exception. Le festival Electro Oriental, La KASBA s'invite à the Key pour cette special Fashion Week. Le vent chaud de la musique électronique aux airs d'orient soufflera sur vos visages. La troupe de La Kasba vous fera découvrir une fois de plus de nombreuses performances de lointain pays. -- This fashion week, join us on the 22nd of June at The Key Paris for LA KASBA!!! 🐫 LINE UP 🐫 Harold Al Souk Symkowicz ⏳ LIMITED TICKETS SALE ONLINE ⏳ First Release = 15 euros Second Release = 20 euros << Shotgun << Resident Advisor Les pré-ventes ne garantissent pas l'entrée au club. 📞 HOST ET INFOS 📞 <<The Key Paris : +33 6 50 17 88 25 // +33 6 69 72 79 79 << La Kasba : _____________________ Le soleil attire les coeurs d'orient, le feu, la légèreté de l'âme et les pas d'animaux lointains. Le monde se dissout en ambre et jasmin, on se perd dans la foule de gens heureux, de gens fous. Musique de pays éloignés, melés au pouls de la terre: Au premier jours de la saison des glaces, ses battements réunissent de belles ames et les livrent aux cadances de l'électronique vers le levé du soleil. Une folie des mille et une nuit. Comme dans une promenade de vos fantasmes les plus libres, venez comme vous voulez, venez dragon, venez danseuse, venez magicien ou nudiste. Ici on est amour. Nous vous attendons pour soirée ou il fera chaud, une soirée de sons, de feu. ________________________ ❤ LES PARTENAIRES DU BONHEUR ❤ Vous êtes la Nuit - - Shotgun - Trax Magazine - ItinéraireBis - SAKATRAK - Resident Advisor 🐆 FOLLOW US! 🐆 FACEBOOK : The Key Paris / La Kasba INSTAGRAM:
Sanitary Informations
As of July 21, 2021, the « Pass Sanitaire » is mandatory for all events of more than 50 people in France.

More info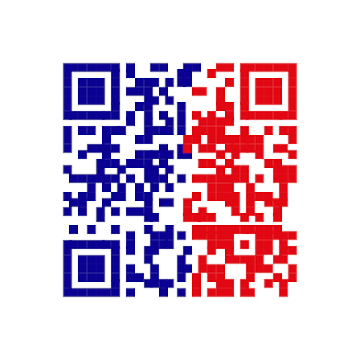 « Pass Sanitaire »

REQUIRED
Valid sanitary evidence:
- A complete vaccination certificate (all necessary doses) and completed more than 1 week ago.
- A certificate of recovery (positive test of more than 15 days and less than 6 months old).
- A certificate of negative RT-PCR or antigenic test less than 48 hours old.
The QR code of the « Pass Sanitaire » should preferably be presented in digital format at the time of access control, as it is easier to scan.
Información Legal
La compra del billete no está sujeta a un tiempo de retracción (L 121-20-4 del Código del Consumidor). En caso de cualquier problema no resuelto después de contactar el Soporte de Shotgun a través del Chat de Ayuda o la dirección de correo electrónico support@shotgun.live.
© 2021 Shotgun. Reservados todos los derechos.