Rex Club Présente Composite: Jauz, Notion, Koos, Sweech & Spray
Dom 25 agosto
Descripción
- Rex Club Présente Composite: Jauz, Notion, Koos, Sweech & Spray - Composite fait sa rentrée au REX CLUB ! Quand le berceau de la House en France rencontre la nouvelle génération pour une affiche qui s'annonce survoltée ! JAUZ fait son grand retour en France ! Superstar de la scène 'Bass House' aux Etats-Unis, il a révolutionné la scène Bass Music en l'espace de 4 ans. Des clubs les plus underground aux Main Stage de Tomorrowland en passant par la création de son label 'Bite This!' ce dernier ne se met aucune limite et continue de casser les codes. Composite représente le futur de la Bass Music, de Londres à Chicago en passant par Paris, le rassemblement des différentes scènes Bass & House sous un seul drapeau: COMPOSITE. Aux côtés de JAUZ, le meilleur de l'Angleterre et de la France. NOTION fera sa grande première parisienne après une année époustouflante qui l'a porté au sommet de la scène UK Bass; tandis que KOOS viendra lui représenter les couleurs de la France, jeune protégé de Tchami & Malaa signé chez Confession et Noir sur Blanc, pépite en vue. Eux mêmes seront accompagnés du meilleur de chez Composite : SWEECH & SRAY ! WE BRING THE BASS TO THE HOUSE! ▬▬▬▬ LINE UP ▬▬▬▬ ⚫ JAUZ (US - Bite This!) SC: https://soundcloud.com/jauzofficial FB: https://www.facebook.com/JauzOfficial/ ⚫ Notion (UK - Musical Freedom / Night Bass) SC: https://soundcloud.com/notiondj FB: https://www.facebook.com/notiondjofficial/ ⚫ KOOS (FR - Confession / Noir Sur Blanc) SC: https://soundcloud.com/justkoos FB: https://www.facebook.com/KOOSOFFICIAL/ ⚫ Sweech (FR - Composite / Incursion Recordings) SC: https://soundcloud.com/itssweech FB: https://www.facebook.com/itsSweech/ ⚫SRAY (FR - Composite) SC: https://soundcloud.com/srayofficial FB: https://www.facebook.com/SRAY-2351546955103828/ ▬▬▬▬ INFOS PRATIQUES ▬▬▬▬ 23H55 – 07h00 EARLY-BIRD SHOTGUN 15€(+loc) : ADVANCE SHOTGUN 20€(+loc) : ADVANCE DIGITICK 20€(+loc) : RA: https://www.residentadvisor.net/events/1295928 Faites le choix de l'app de VTC Kapten pour votre retour : 16€ offerts avec le code REX2019*. Par ici pour en profiter > http://po.st/REX2019 *soit 8€ sur chacune de vos 2 premières courses, offre non cumulable valable pour tout nouvel utilisateur pendant 4 mois suite à la saisie du code dans l'app.
Sanitary Informations
As of July 21, 2021, the « Pass Sanitaire » becomes mandatory for all events of more than 50 people in France.

More info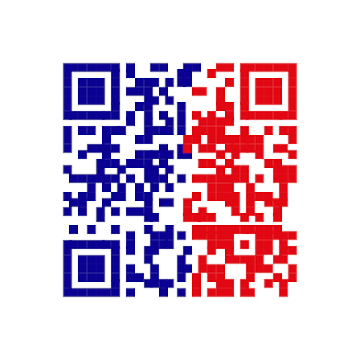 « Pass Sanitaire »

REQUIRED
Valid sanitary evidence:
- A complete vaccination certificate (all necessary doses) and completed more than 1 week ago.
- A certificate of recovery (positive test of more than 15 days and less than 6 months old).
- A certificate of negative RT-PCR or antigenic test less than 48 hours old.
The QR code of the « Pass Sanitaire » should preferably be presented in digital format at the time of access control, as it is easier to scan.
Información Legal
La compra del billete no está sujeta a un tiempo de retracción (L 121-20-4 del Código del Consumidor). En caso de cualquier problema no resuelto después de contactar el Soporte de Shotgun a través del Chat de Ayuda o la dirección de correo electrónico support@shotgun.live.
© 2021 Shotgun. Reservados todos los derechos.