Swarm Factory Warehouse: ATWT Birthday with Nicolas Lutz & More
Fri 25 may
Description
Swarm Factory Warehouse : venez vivre une immersion sonore et visuelle totale, avec des plateaux et des lieux toujours plus inédits. ► Description ▔▔▔▔▔▔▔ Swarm Factory presents Automatic Writing's Birthday : Nicolas Lutz, Secret Guest, Charonne, Jacan & Darween Swarm Factory invite le label Automatic Writing à souffler sa deuxième bougie. Pour l'occasion, les 2 collectifs unissent leurs forces pour offrir le meilleur de leur 2 univers : un organisation aux petits onions et un line up 5 étoiles. Le label Parisien Automatic Writing en est déjà à sa 4 éme sortie en moins de 2 ans et ne cesse de nous surprendre avec des morceaux aux influences variées allant de la House à la Techno en passant par la minimal. La famille ATWT continue donc de s'agrandir avec des artistes tels que Gab Jr., Charonne, Murphie Cooper, Seuil, Vadim Svoboda, Akufen, Guillermo Jamas, etc. Pour Swarm Factory, cette Warehouse sera la 5 ème en 6 mois, mais ca sera surtout la dernière de la saison et sûrement la plus belle. Ensuite, rendez-vous à la rentrée :) 🎶 COME, FEEL AND CREATE THE VIBE 🎶 ► Le spot ▔▔▔▔▔▔▔▔▔ WAREHOUSE (Paris Nord) Accessible en Metro ► Line-up ▔▔▔▔▔▔ 🔊Nicolas Lutz Facebook: 🔊 Seuil Facebook: 🔊 Charonne Facebook: Soundcloud: 🔊 Darween Facebook: Soundcloud : 🔊Jacan Facebook: Soundcloud: ► Scénographie ▔▔▔▔▔▔▔▔ TBA ► Billetterie ( hors frais de loc.) ▔▔▔▔▔▔▔▔▔▔▔▔▔▔ SHOTGUN : TBA Resident Advisor : Present Pass: 5 eu Sold out Community Pass: 12 eu en cours Pour votre confort, nous limiterons le nombre de place. ► Infos ▔▔▔▔▔▔▔ - Horaires : 00H - 10H00 - Cet événement est réservé aux personnes majeures. Une pièce d'identité vous sera demandée à l'entrée. - Vestiaires Sac & Manteau - Une fouille sera faite à l'entrée toute personne munie de Posca ou autre se verra refusé l'entrée et sa prévente ne sera pas remboursé. ► Suivez nous ▔▔▔▔▔▔▔ - Swarm factory - Instagram : - Youtube : - Soundcloud : - Resident Advisor : ► Partenaires ▔▔▔▔▔▔ TBA ▔▔▔▔▔▔▔ Pour toutes informations (demande de partenariat, jeux concours, référencement et agenda, informations supplémentaires) vous pouvez nous joindre par mail aux adresses suivantes :
Sanitary Information
As of July 21, 2021, the « Pass Sanitaire » is mandatory for all events of more than 50 people in France.

More info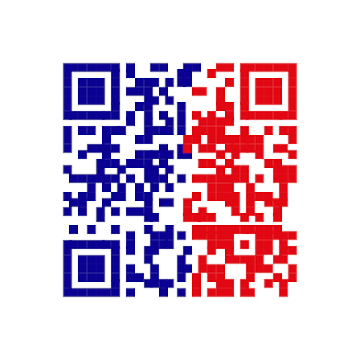 « Pass Sanitaire »

REQUIRED
Valid sanitary evidence:
- A complete vaccination certificate (all necessary doses) and completed more than 1 week ago.
- A certificate of recovery (positive test of more than 11 days and less than 6 months old).
- A certificate of negative RT-PCR or antigenic test less than 72 hours old.
The QR code of the « Pass Sanitaire » should preferably be presented in digital format at the time of access control, as it is easier to scan.
Legal Information
By purchasing a ticket you agree to hold harmless Shotgun SAS for any issues related to the event you attend. Any disputes and event issues are the sole responsibility of each event organizer, please contact them directly to resolve.
© 2021 Shotgun. All rights reserved.