Hello Tech/No! - Festival "Non Stop 12 Hours" (Paris - France)
Sat 18 may
LINE UP
■
Baran Ertem
■
BENJAMIN BARTH
■
Big$tate
■
Catsinka
■
DAAAMN !
■
DJ DEP
■
Keees.
Description
Saturday 18th May 2019 Hello Tech/No! - Festival (0h - 12h) (Folies Pigalle - Paris) "Non Stop 12 Hours" (Live By The Spot) Hello Tech/No! est de retour pour la 4ème fois au Folies Pigalle ! Avec une edition Spéciale "Festival" HEADLINER: • DJ DEP (IT) (STEREO / CIRCUS / DEFECTED / DESOLAT / DEEPERFECT / KNEE DEEP IN SOUND / CLARISSE) Facebook: https://www.facebook.com/DJDEPOFFICIALPAGE/ Soundcloud: http://soundcloud.com/dj-dep Biography: A passionate DJ and highly skilled producer DJ DEP has already made a name for himself in the industry, receiving massive support from some of the biggest names around. Filling dancefloors since the age of 16, his talent has caught the attention of seasoned veterans Carl Cox, Nic Fanciuli, Marco Carola, Pete Tong and Joseph Capriati, who regularly play his tracks in the world's finest clubs. DJ DEP's success lies in his extraordinary DJ skills which have impressed the crowds in Europe and beyond, culminating this summer June 2017 when he played alongside Loco Dice in his hometown, Napoli. Needless to say, from playing major festivals like BPM in Mexico to the underground parties at off-Sonar, DJ DEP is a consistent and welcome player in techno's clubland. With a myriad of quality productions released on some of the biggest labels out there (Circus, Defected, Desolat to name but a few), it is no wonder DJ DEP has also been in regular demand for remix duties on a host of tech-house labels such as his upcoming project with Stereo Productions label bosses Chus & Ceballos. Despite this clearly wild talent for production, it is really his brilliant skills on the decks that sets him apart from the rest. With Loco Dice as a key advocate, it won't be long until you hear DJ DEP in a club near you. If you don't believe us, check Beatport right now to hear the full legacy of this legend in the making Main Artists: • DAAMN "IamDaaamn" (FR) (CUFF / DESERT HEARTS) https://soundcloud.com/iamdaaamn https://www.facebook.com/IamDaaamn/ • CATSINKA (FR) Official "The Spot" (JUDAS / CLARISSE / MONKEY LEAGUE) http://catsinka.com http://soundcloud.com/catsinkaofficial http://facebook.com/catsinka Supported By: • Bigstate (FR) (JUDAS / BAIKONUR) http://facebook.com/bigmusicstate http://soundcloud.com/bigmusicstate • Keees. (UK) (JUDAS / ERASE) http://facebook.com/keeesoffical https://soundcloud.com/keeesoffical & • Benjamin Barth (Sun Club) https://soundcloud.com/benjamin-barth-1 https://facebook.com/benjaminbarthofficial/ • Baran Ertem https://soundcloud.com/ertembaran https://facebook.com/ertembarandj/ & "Winner Contest DJ" ••• LIVE by The Spot ••• ••• Only Tech House & Techno Music ••• • Partners: elrow - http://www.elrow.es Stereo Productions - http://www.stereo-productions.com Circus Records - www.circus-records.co.uk CUFF - http://www.thisiscuff.com Judas Rec. - http://judasrec.com - http://soundcloud.com/judasrec Hello Tech/No - http://www.hellotechno.fr The Spot - http://www.facebook.com/thespotevent SOONVIBES - http://www.soonvibes.com Kraze - https://www.kraze.fr Paris Techno Underground Frequency - http://www.underground-frequency.fr/ AMW.FM = Amsterdams Most Wanted - http://amw.fm Resident Advisor http://www.residentadvizor.net Shotgun https://www.facebook.com/shotguntheapp/ Happeero - http://www.happeero.com Trax Magazine - http://fr.traxmag.com - http://www.facebook.com/traxmagazine/ • Tarif: Pre Sales: https://shotgun.live/event/287951 https://www.residentadvisor.net/events/1220971 Early Bird (10e) Advance Ticket (12e) Normal Ticket (15e) • Info: FOLIES PIGALLE 11 Place Pigalle, 75009 Paris Ⓜ : Ligne 2 - Pigalle / Ligne 12 - Abesses
Sanitary Information
As of July 21, 2021, the « Pass Sanitaire » becomes mandatory for all events of more than 50 people in France.

More info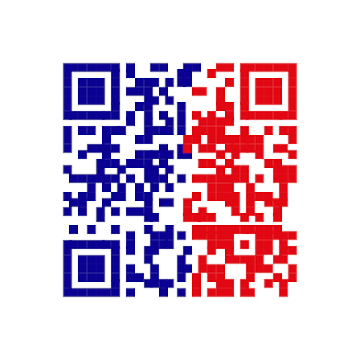 « Pass Sanitaire »

REQUIRED
Valid sanitary evidence:
- A complete vaccination certificate (all necessary doses) and completed more than 1 week ago.
- A certificate of recovery (positive test of more than 11 days and less than 6 months old).
- A certificate of negative RT-PCR or antigenic test less than 72 hours old.
The QR code of the « Pass Sanitaire » should preferably be presented in digital format at the time of access control, as it is easier to scan.
Legal Information
By purchasing a ticket you agree to hold harmless Shotgun SAS for any issues related to the event you attend. Any disputes and event issues are the sole responsibility of each event organizer, please contact them directly to resolve.
© 2021 Shotgun. All rights reserved.