Anticlub #6 — Dick Voodoo • Homoagent • Metro Crowd • et djs
Fri 26 april
Description
Vendredi 26 avril 2019 - 22:00-06:00 13€ sur place / 10.49€ en prévente L'Anticlub est né du désir de passer des nuits différentes. L'Anticlub s'est défini par la volonté de brasser les formats et de mélanger les genres jusqu'au petit matin. L'Anticlub a accueilli avec enthousiasme de nombreux lives, et ce même en pleine nuit. Et ceci en est la dernière édition. ▬▬▬▬▬▬ Lives ▬▬▬▬▬▬ • Dick Voodoo (Live — xxx) — http://bit.ly/2FDrGHb Rock de dockers du Havre. • Homoagent (Live — Instruments Of Discipline) — http://bit.ly/2FDrqId Techno de docker de Berlin. • Lostsoundbytes (Live — Consternation, Vastechoses, Lost Dogs Entertainment) — https://bit.ly/1WPeFug Techno brumeuse de dockers anxieux exilé à Bruxelles • Metro Crowd (Live — Maple Death) — http://bit.ly/2HHXPj0 Punk de docker de Rome (side project de Holliday In). ▬▬▬▬▬▬ Djs ▬▬▬▬▬▬ • Cinquante-Cinquante Collaboration entre Marai & Puzupuzu (club musique du temps présent) et Snake & Vincent (danseurs de feu & Créole Crew) • Mechanical Heaven — https://bit.ly/2BWc6qi Set de dockeuse de Paris ▬▬▬▬▬▬▬▬▬▬▬▬▬▬▬▬▬▬▬▬▬▬▬▬▬▬▬▬▬▬ ▬ Informations pratiques 29, avenue de la Porte d'Aubervilliers, 75018 Paris Plan d'accès → http://lastation.paris/infos-pratiques Billetterie ouverte sur place, dans la limite des places disponibles. Fin des préventes 2 heures avant le début de l'événement. Coupure du son 30min avant la fin de l'événement. Toute sortie est définitive. Bar & restauration sur place - CB acceptée sans minimum Vestiaire, 2€ par article. Accessible aux fauteuils roulants.
Sanitary Information
As of July 21, 2021, the « Pass Sanitaire » becomes mandatory for all events of more than 50 people in France.

More info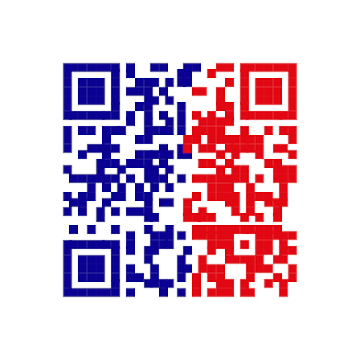 « Pass Sanitaire »

REQUIRED
Valid sanitary evidence:
- A complete vaccination certificate (all necessary doses) and completed more than 1 week ago.
- A certificate of recovery (positive test of more than 11 days and less than 6 months old).
- A certificate of negative RT-PCR or antigenic test less than 72 hours old.
The QR code of the « Pass Sanitaire » should preferably be presented in digital format at the time of access control, as it is easier to scan.
Legal Information
By purchasing a ticket you agree to hold harmless Shotgun SAS for any issues related to the event you attend. Any disputes and event issues are the sole responsibility of each event organizer, please contact them directly to resolve.
© 2021 Shotgun. All rights reserved.