Skylax Grand Opening w/ Nyra, Hardrock Striker, Pasteur Charles
Sat 26 october
LINE UP
■
canoe
■
Nyra
■
Pasteur Charles
■
SKYLAX
Description
SKYLAX RECORDS est de retour dans l'antre du Nouveau Casino et pour cet opening nous accueillons la nouvelle star made in UK le génial Nyra 🔥 Ses tracks publiés sur son label Canoe sont plébiscités par les plus grands tel Dixon Âme The Black Madonna Eris Drew Nina Kraviz Gerd Janson Courtesy Honey Dijon Denis Sulta. Cette année 2019 a été celle de son explosion en témoigne cette Boiler Room d'anthologie avec un tracklisting sans faute. Il sera accompagné au cours de cette soirée par HARDROCK STRIKER, le boss du désormais mythique label SKYLAX RECORDS et en guise de warm up, nous aurons le plaisir de recevoir la toupie humaine & polyactiviste, le génial : Pasteur Charles ! Fan de piano house, auteur des mixes les plus rafraîchissants depuis ce début de l'année, cofondateur désormais en retrait de Qui Embrouille Qui et patron des labels Le Turc Mecanique et Magic Dancer, résident de La Station - Gare des Mines, host sur Rinse France. 🎧 Nyra (Canoe / UK) FB https://www.facebook.com/nyramusic1 SC https://soundcloud.com/nyramusic RA https://www.residentadvisor.net/dj/nyra 🎧 HARDROCK STRIKER (SKYLAX RECORDS / Fr) FB https://www.facebook.com/skylaxrecords SC https://soundcloud.com/hardrockstriker RA http://www.residentadvisor.net/dj/hardrockstriker Boiler Room https://boilerroom.tv/recording/collections-skylax/#/video Press & Flyers https://tinyurl.com/skylaxpress https://tinyurl.com/skylaxflyers 🎧 Pasteur Charles (Le Turc Mecanique / Magic Dancer / Fr) FB https://www.facebook.com/PasteurCharles666/ SC https://soundcloud.com/trax-magazine/trax321-pasteur-charles RA https://www.residentadvisor.net/dj/pasteurcharles BC https://leturcmecanique.bandcamp.com/ BC https://magicdancer.bandcamp.com ● Nouveau Casino 109 rue Oberkampf 75011 Paris 01.43.57.57.40 Métro ligne 3 : Parmentier / Saint Maur - Ménilmontant Réservation : resa@nouveaucasino.fr ● TICKETS ►10€ en pré-vente "coupe file" ►15€ sur place (la direction se reserve le droit d'entrée, pièce d'identité exigée) ● PARTENAIRES Trax Magazine Beat à l'air ParisLutece.fr Dure Vie PWFM Kraze Lylo Événement privé et interdit aux mineurs. Toute personne en possession de liquide, d'objet dangereux, ou en état d'ébriété avancé se verra refuser l'entrée sans remboursement. La direction se réserve le droit d'admission.
Sanitary Information
As of July 21, 2021, the « Pass Sanitaire » becomes mandatory for all events of more than 50 people in France.

More info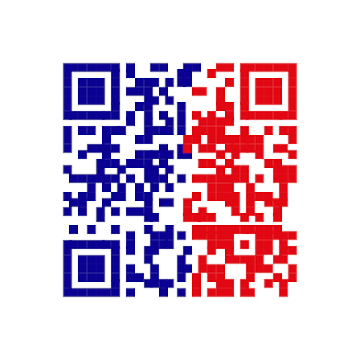 « Pass Sanitaire »

REQUIRED
Valid sanitary evidence:
- A complete vaccination certificate (all necessary doses) and completed more than 1 week ago.
- A certificate of recovery (positive test of more than 11 days and less than 6 months old).
- A certificate of negative RT-PCR or antigenic test less than 72 hours old.
The QR code of the « Pass Sanitaire » should preferably be presented in digital format at the time of access control, as it is easier to scan.
Legal Information
By purchasing a ticket you agree to hold harmless Shotgun SAS for any issues related to the event you attend. Any disputes and event issues are the sole responsibility of each event organizer, please contact them directly to resolve.
© 2021 Shotgun. All rights reserved.