Description
De retour dans le game au Nouveau Casino, la team Acid//Alien vous propose de tout miser sur le dancefloor de sa soirée Acid Games car tous les trip y seront permis ! Pour l'occasion, Acid//Alien sort un light show exceptionnel qui vous projettera dans l'espace de la techno le temps d'une nuit. Alors amis de la led et de la fiesta, ouvrez grands vos yeux, vos oreilles et préparez-vous car le vendredi 5 novembre, le crew le plus enervé de la galaxie revient des confins de l'univers pour une soirée mémorable de minuit a 6 h. Vous l'aurez compris, hors de question de faire tapis, c'est le sol du dancefloor que vous viendrez tasser !! Faites vos jeux et achetez vos préventes, elles commencent à 8€ (+frais shotgun) ! ——- 👽🎶 Line up 🎶👽 ——- ❌ AcidiSté SC: https://soundcloud.com/stef-decampos/tracks FB : https://www.facebook.com/AcidiSteAcidAlien ❌ Fki SC : https://soundcloud.app.goo.gl/9Q25ZrWbXaTsj1A7A FB : https://www.facebook.com/canipel.francois ❌ Le Kevlar SC : https://soundcloud.com/le-kevlar ❌ The Passenger SC : https://soundcloud.com/user-347343349 FB : https://www.facebook.com/The-Passenger-844200045774550 Infos pratiques ------------------------------------------ Billetterie : … Early : 8 euros Regular : 10 euros Late : 14 euros Sur place : 15 euros Nouveau Casino 109 bld Oberkampf, 75011 Paris Métro : Ménilmontant, ligne 2 ------------------------------------------ Mesures sanitaires ------------------------------------------ Nous devons nous soumettre à la loi, le Pass Sanitaire est donc obligatoire (vaccination ou certificat de rétablissement, test PCR ou antigénique négatif de moins de 72 h). Une pièce d'identité pourra vous être demandée. Le port du masque est recommandé à l'intérieur (mais pas obligatoire). Une désinfection des mains à votre arrivée dans l'établissement vous sera demandée. Merci de votre compréhension.
Sanitary Information
As of July 21, 2021, the « Pass Sanitaire » becomes mandatory for all events of more than 50 people in France.

More info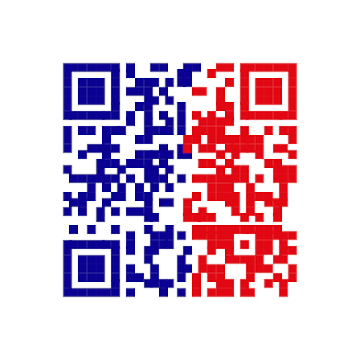 « Pass Sanitaire »

REQUIRED
Valid sanitary evidence:
- A complete vaccination certificate (all necessary doses) and completed more than 1 week ago.
- A certificate of recovery (positive test of more than 11 days and less than 6 months old).
- A certificate of negative RT-PCR or antigenic test less than 72 hours old.
The QR code of the « Pass Sanitaire » should preferably be presented in digital format at the time of access control, as it is easier to scan.
Legal Information
By purchasing a ticket you agree to hold harmless Shotgun SAS for any issues related to the event you attend. Any disputes and event issues are the sole responsibility of each event organizer, please contact them directly to resolve.
© 2021 Shotgun. All rights reserved.