BPM presenta un reggeaton ¡Bellakeo, Perreo y Morbo!
Fri 22 october
Reggaeton flow
Pop reggaeton
Reggaeton
Description
🇫🇷 BPM annonce une soirée 100% reggaeton/neoperreo 💃 pour fêter ses 1 an d'anniversaire au Méxique 🇲🇽 ! 🇪🇸 Para celebrar nuestro primer año de existencia en México 🇲🇽 , BPM les invita a su primera fiesta 100% reggaeton/neoperreo 💃 de París 🇫🇷 ! 🇫🇷 Cet événement très spécial est constitué d'un line-up très spécial, ou seront présents deux artistes DJs latinoaméricains qui sauront vous faire danser comme il se doit! 🇪🇸 Para éste evento tan especial, les traemos un line-up espectacular, donde habrán dos DJs latinoamericanos que sabrán hacerles bailar como se debe. Line-up: JD Trust 🇬🇹 Fb:https://www.facebook.com/jdtrustfr Soundcloud:https://soundcloud.com/jdtrust Pony Sirena Tropical 🇲🇽 Soundcloud:https://soundcloud.com/ponysirenatropical 🇫🇷 Billeterie bientôt disponible 🇪🇸 Boletería pronto disponible Infos: 23h-5h Rexy Club 💃 9 Rue de la Grande Truanderie, 75001 Paris Ⓜ️ Métro: lignes 4, 1, 11, 14, RER A, RER D 🚇 Stations: Étienne Marcel, Rambuteau, Châtelet/Les Halles 🇫🇷 BPM est un label de musique, agence de booking et collectif d'artistes internationaux. Nous sommes présents sur trois villes clés: Bucarest 🇷🇴 , Paris 🇫🇷 et México City 🇲🇽 . On rassemble des publics de différentes cultures au travers le monde pour la musique. 🇪🇸 BPM es una disquera, agencia de reservaciones y colectivo de artistas internacionales. Estamos presentes en tres ciudades claves : Bucarest 🇷🇴 , París 🇫🇷 y Ciudad de México 🇲🇽 . Reunimos públicos de culturas diferentes a través del mundo por la música.
Sanitary Information
As of July 21, 2021, the « Pass Sanitaire » becomes mandatory for all events of more than 50 people in France.

More info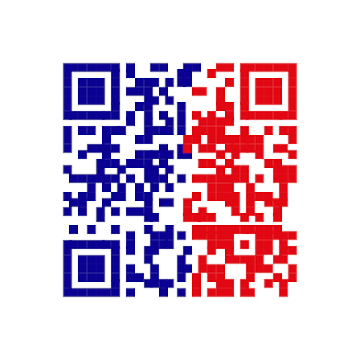 « Pass Sanitaire »

REQUIRED
Valid sanitary evidence:
- A complete vaccination certificate (all necessary doses) and completed more than 1 week ago.
- A certificate of recovery (positive test of more than 11 days and less than 6 months old).
- A certificate of negative RT-PCR or antigenic test less than 72 hours old.
The QR code of the « Pass Sanitaire » should preferably be presented in digital format at the time of access control, as it is easier to scan.
Legal Information
By purchasing a ticket you agree to hold harmless Shotgun SAS for any issues related to the event you attend. Any disputes and event issues are the sole responsibility of each event organizer, please contact them directly to resolve.
© 2021 Shotgun. All rights reserved.