Club Schumacher - Hot Pursuit
Sat 4 december
Description
🏁 VROOM VROOM 🏁 Tu viens à la Schumacher ? Après quelques tours de chauffe, l'écurie Club Schumacher est dans les starting blocks pour un Grand Prix du samedi soir ! À leurs côtés : Amor Satyr, pilote au groove percussif inspiré du Baile Funk brésilien 🇧🇷 et de la Tribe Made in France 🇫🇷 Venez vêtu.e.s de vos plus belles tenues de courses pour des sets gonflés à la nitro où tous les coups sont permis ! On se retrouve donc sur le circuit du Magnum Klub qui vient de climatiser son dancefloor pour qu'on puisse encore mieux faire brûler la gomme ensemble 🏎💨 ▬▬▬▬▬▬ PILOTES ▬▬▬▬▬▬ 🌀 23:00 Andy Pi (Michtogore) 🚨 00:00 Kiki Raïkkonen (Club Schumacher) ⚡️ 1:15 Apocalypse Nao (Club Schumacher) 🇧🇷 2:30 Amor Satyr (Wajang) 👽 4:30 Esteban Desigual (Club Schumacher) 🥊 5:45 Laetitia Castagne (Club Schumacher) 🏄🏾‍♀️ On vous attend paré.e.s de votre plus belle tenue de Vitesse ! 🏇🏽 ▬▬▬▬▬▬ CIRCUIT ▬▬▬▬▬▬ 🪐 Magnum Klub 56 rue de la Fontaine au Roi - Paris 11 Ⓜ️ Parmentier (M3) ou Goncourt (M11) Update : 4 nouveaux climatiseurs installés pour une nuit de drift intense sans surchauffe des moteurs ! ▬▬▬▬▬▬ ONE DRIFT ONE LOVE ▬▬▬▬▬▬ 🖤 Amour et Bienveillance sont au programme : aucune sortie de piste ne sera tolérée et tout comportement toxique ou malveillant sera sanctionné par une exclusion définitive. ▬▬▬▬▬▬ LUTTE ANTIDOPAGE ▬▬▬▬▬▬ 🦠 Pass Sanitaire Vous devrez vous présenter (au choix) : - Vaccin avec les deux injections - Antigénique de moins de 48h - PCR de moins de 72H Le code barre sera scanné ou certificat de vaccination à présenter à l'entrée. Pour plus d'infos, rendez-vous sur :
Sanitary Information
As of July 21, 2021, the « Pass Sanitaire » is mandatory for all events of more than 50 people in France.

More info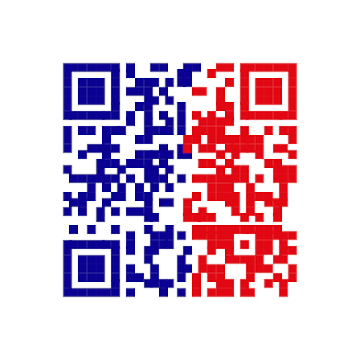 « Pass Sanitaire »

REQUIRED
Valid sanitary evidence:
- A complete vaccination certificate (all necessary doses) and completed more than 1 week ago.
- A certificate of recovery (positive test of more than 11 days and less than 6 months old).
- A certificate of negative RT-PCR or antigenic test less than 72 hours old.
The QR code of the « Pass Sanitaire » should preferably be presented in digital format at the time of access control, as it is easier to scan.
Legal Information
By purchasing a ticket you agree to hold harmless Shotgun SAS for any issues related to the event you attend. Any disputes and event issues are the sole responsibility of each event organizer, please contact them directly to resolve.
© 2021 Shotgun. All rights reserved.