La Cocina Negra : The ware / Supermassive / Sparrow&Barbossa
Wed 21 july
Description
Horaires : 19H00 - 02H00 Billetterie sur place et en ligne Entrée Gratuite avant 21h (Ticket obligatoire) - Accès aux espaces « CALANQUE » et « CRIQUE » uniquement sur réservation au 0635587488 - Le Baou « independanse », Saison 2021 commence. Un vent de liberté venant tout droit de la mer souffle sur les collines marseillaises ! Le Baou revient plus fort et plus grand (au sens propre), de nouveaux espaces, de nouveaux formats ont vu le jour. et tous les Mercredis c'est la Cocina negra qui investisse les lieux. - LINE UP - •The Ware https://open.spotify.com/artist/4R0ek5XCkASrjFf0Q89Q0A •Supermassive https://open.spotify.com/artist/7FDiLldYsjt7Y3rwNQkIIQ •Sparrow&Barbossa https://open.spotify.com/artist/3c1sTwL4HuWkrciiKHpnmx - INFORMATIONS - L'accès au BAOU se fera uniquement sur présentation du Pass sanitaire (test négatif RT-PCR ou antigénique, certificat de vaccination ou sérologique de la Covid-19), QR code papier ou numérique. Toute personne ne présentant pas ce pass se verra refuser l'entrée sans remboursement de sa prevente. - ACCÈS - Notre parking est gratuit et sécurisé. le Baou / Rond point Antoine Sartorio, puis prendre la montée du Grand Littoral. Le parking se situe sur la droite à 200m, 13016 Marseille Depuis Marseille Centre : Prendre A55, sortie 6 vers Saint-Antoine. Continuer tout droit sur Avenue de l'Argilité, et prendre au rond point la montée de Grand Littoral. Depuis Aix-en-Provence : prendre D9, utiliser la voie de droite pour prendre la bretelle en direction de Marseille/Les Pennes-Mirabeau. Prendre la bretelle sur A7 puis continuer sur A55, et prendre la sortie 6-L'Estaque vers L'Estaque/Saint-Henri/Saint-André. Prendre direction Grand Littoral.
Sanitary Information
As of July 21, 2021, the « Pass Sanitaire » becomes mandatory for all events of more than 50 people in France.

More info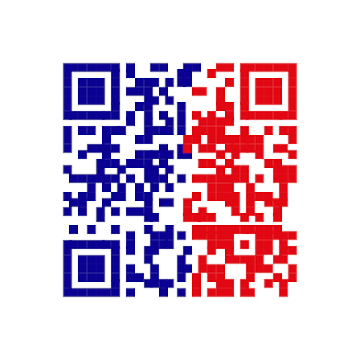 « Pass Sanitaire »

REQUIRED
Valid sanitary evidence:
- A complete vaccination certificate (all necessary doses) and completed more than 1 week ago.
- A certificate of recovery (positive test of more than 11 days and less than 6 months old).
- A certificate of negative RT-PCR or antigenic test less than 72 hours old.
The QR code of the « Pass Sanitaire » should preferably be presented in digital format at the time of access control, as it is easier to scan.
Legal Information
By purchasing a ticket you agree to hold harmless Shotgun SAS for any issues related to the event you attend. Any disputes and event issues are the sole responsibility of each event organizer, please contact them directly to resolve.
© 2021 Shotgun. All rights reserved.