Lost Connection : Back Underground
Sat 4 december
LINE UP
■
▲△▲ BERMUDES ▲△▲
■
BNF
■
Don Key
■
Hearing Things
■
NeoRium
■
RBé_
■
Sour Xperience
■
UNISSON
Techno
Acid
Trance
Hardcore
Drum and bass
Description
↞ Lost Connection : Back Underground ↠ Unisson est de retour ! Après deux ans de silence (ou presque), nous revenons avec notre format phare : Lost Connection ! Au Menu ? ᐅ Une Line-up multi-genre de qualité : Techno, Acid, DNB, Psytrance, Hardcore, Tribe et j'en passe. Tous ces styles seront interprétés avec brio par nos résidents, ainsi que des invités de marque habitués de la maison Unisson. ᐅ Un lieu incontournable : L'Under, le lieu emblématique d'Unisson, est une salle souterraine avec un large espace pour danser sur 2 scènes ! ᐅ Un soundsystem qui claque : On sort l'artillerie lourde pour cet event avec notre système Eric audio soutenus par des subs puissants et des TMS3. ᐅ Des petits prix : Il est fondamental pour nous que la fête soit accessible au plus grand nombre. Que ce soit la billetterie ou la buvette. ᐅ Notre état d'esprit : Le respect de tous.tes les ravers.euses est fondamental. Ainsi, une grande partie de notre équipe sera présente partout dans la warehouse pour prévenir et accompagner les personnes en détresse. Notre staff, ainsi que la sécurité seront à l'entière disposition des personnes en difficulté. ↞--------------Informations sanitaires--------------↠ Cet événement sera aménagé pour respecter les mesures sanitaires imposées par le gouvernement : ᐅ Si vous vous sentez mal ou ressentez les symptômes du COVID-19, ne prenez pas de risque et restez chez vous. ᐅ Un pass sanitaire valide vous sera demandé à l'entrée avec une pièce d'identité. ᐅ Merci de garder votre masque dans la file d'attente. ᐅ La direction se réserve le droit d'entrée. ↞--------------Line up Scène 1--------------↠ ☣️ Techno / Hardcore ☣️ ● Sour Xperience - Trance / Techno / Breakbeat ● Maastrich - Acid Core ● Rbé_ - Techno / Hard Techno ● Tsadok - Techno ● Mel - Hardcore ↞--------------Line up Scène 2--------------↠ ☣️ Psytrance / Dnb / Acid Core ☣️ ● Bermudes - Psytrance ● NeoRium - Psytrance ● Hearing Things - Neurofunk ● BNF - Drum & Bass ● Coawan & Lohd - Neurofunk ● Elzeid - Tekno ● Don Key - Tekno ● Beke - Tekno ↞--------------Infos--------------↠ HORAIRES : 23h-6h Fermeture des portes à 3h. TARIF EARLY 5€ + frais de loc TARIF REGULAR : 7€ + frais de loc TARIF LATE : 9€ + frais de loc IONIS (places reservés au etudiants ionis et valable uniquement sur presentation d'une carte IONIS): 6€ + frais de loc Billetterie : Prix du bar : TBA On vous offre le thé et une bouteille d'eau ! Le vestiaire est gratuit ! Evenement interdit aux mineurs. ↞--------------Accès--------------↠ 24 rue Pasteur Le Kremlin-Bicêtre 94270 Métro 7 : arrêt Le Kremlin Bicêtre // Porte d'Italie Tram T3A : Porte d'Italie ↞--------------Partenaires--------------↠ Katharsis Lateb La Paillote Epitech Epita ↞--------------Nos réseaux--------------↠ Sc : Instagram : Facebook :
Sanitary Information
As of July 21, 2021, the « Pass Sanitaire » is mandatory for all events of more than 50 people in France.

More info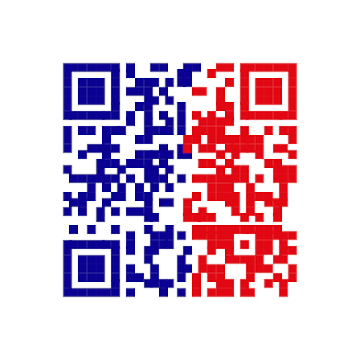 « Pass Sanitaire »

REQUIRED
Valid sanitary evidence:
- A complete vaccination certificate (all necessary doses) and completed more than 1 week ago.
- A certificate of recovery (positive test of more than 11 days and less than 6 months old).
- A certificate of negative RT-PCR or antigenic test less than 72 hours old.
The QR code of the « Pass Sanitaire » should preferably be presented in digital format at the time of access control, as it is easier to scan.
Legal Information
By purchasing a ticket you agree to hold harmless Shotgun SAS for any issues related to the event you attend. Any disputes and event issues are the sole responsibility of each event organizer, please contact them directly to resolve.
© 2021 Shotgun. All rights reserved.