TinyTown - The Tiny Island
Sat 4 december
LINE UP
■
MAILMAN
■
Takirimatia
■
Tobi Truand
Description
𝗧𝗶𝗻𝘆𝗧𝗼𝘄𝗻, présente sa première soirée : 𝗧𝗵𝗲 𝗧𝗶𝗻𝘆 𝗜𝘀𝗹𝗮𝗻𝗱 🎈 𝗧𝗶𝗻𝘆𝗧𝗼𝘄𝗻 𝗠𝘂𝘀𝗶𝗰 est un équipage d'artistes musiciens liés par : l'amitié, l'art de vivre et la musique. On y retrouve des petits gars de partout amateurs de bonnes vibes que vous avez déjà surement croisés (Sol-R, RMP soundsystem, Super4…). Pour notre grande première, nos explorateurs vous concoctent une ambiance de feu énergique pour retourner le Seguin Sound jusqu'à sa fermeture ! 𝗘𝗹𝗲𝗰𝘁𝗿𝗼, 𝗛𝗼𝘂𝘀𝗲, 𝗠𝗶𝗻𝗶𝗺𝗮𝗹, 𝗕𝗿𝗲𝗮𝗸𝗯𝗲𝗮𝘁 seront au RDV pour faire la fête comme il se doit ! 💣💥🔥 Pour vous faire kiffer aussi bien les oreilles que les chevilles, on se retrouve le 04 décembre dans un bien bel espace, joli et spacieux mais surtout avec de la bonne bière !🍺 Appartenant à L'Ile Seguin en plein sur la Seine en face des berges de Boulogne-Billancourt, Le Club Seguin Sound vous accueille en plein milieux de ses cuves à bières de 22h à 06h. 🔊 Système Son : L-Acoustics Plein d'autres projets TinyTown sont prévus à venir... Restez attentifs ! Follow la page >>> _______________________________ 𝐋𝐈𝐍𝐄-𝐔𝐏 Tobi Truand (TinyTown) Grotz (TinyTown) Producteur en devenir et DJ talentueux issus du vinyle. Multiples casquettes il peut aussi bien jouer Techno que Micro. C'est percutant et indéniable, Grotz fait osciller tête et épaules. Il a eu l'occasion de jouer pour plusieurs soirées chez nos amis Bretons. Lungo b2b Mailman (RMP soundsystem) (Sol-R) _______________________________ 🎟 𝐁𝐈𝐋𝐋𝐄𝐓𝐓𝐄𝐑𝐈𝐄 🎟 Billetterie Shotgun : Early Tickets : 10,99 € Regular Tickets : 14 € ☞ Sur place : 15 € Lien Shotgun : TBC _______________________________ 𝐏𝐀𝐒𝐒 𝐒𝐀𝐍𝐈𝐓𝐀𝐈𝐑𝐄 💊 Obligatoire pour l'accès à l'évènement. Toute personne devra justifier un test PCR où antigénique négatif de -48h. _______________________________ 𝐈𝐍𝐅𝐎𝐑𝐌𝐀𝐓𝐈𝐎𝐍𝐒 📍Seguin Sound Club / La Seine Musicale 1, Parvis de l'île Seguin 92100 Boulogne-Billancourt 🚆 Métro / Tramway Accès Pont de sèvres ligne (9) Jean Jaurès ligne (10) Ⓣ Musée de Sèvres ligne (T2) Respectez le lieu et ses alentours. Interdit aux mineurs.
Sanitary Information
As of July 21, 2021, the « Pass Sanitaire » is mandatory for all events of more than 50 people in France.

More info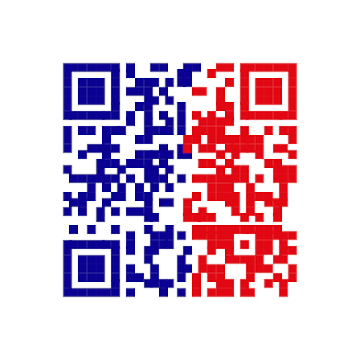 « Pass Sanitaire »

REQUIRED
Valid sanitary evidence:
- A complete vaccination certificate (all necessary doses) and completed more than 1 week ago.
- A certificate of recovery (positive test of more than 11 days and less than 6 months old).
- A certificate of negative RT-PCR or antigenic test less than 72 hours old.
The QR code of the « Pass Sanitaire » should preferably be presented in digital format at the time of access control, as it is easier to scan.
Legal Information
By purchasing a ticket you agree to hold harmless Shotgun SAS for any issues related to the event you attend. Any disputes and event issues are the sole responsibility of each event organizer, please contact them directly to resolve.
© 2021 Shotgun. All rights reserved.