TRICK OR TREAT #2
Sun 31 october
Techno
Indus
Acid
Acidcore
Acid house
Description
À peine deux mois après sa première venue au Start Lille, OSTARA Crew est de retour pour un évènement immanquable. TRICK OR TREAT #2 c'est l'occasion de fêter Halloween ensemble au rythme de la techno. 🎃🦇 TECHNO▫️ACID▫️INDUS▫️HARDTECHNO Ce soir là, cinq de nos Djs résidents prendront le contrôle des platines. LINE UP ________________ STEVIE OUAIS OUAIS 21:00 - 22:30 MONIER 22:30 - 23:30 NELLITA GIL DELREY 23:30 - 00h30 KUKI B2B AMRK 00:30 - 01:45 ________________ Lieu : Le Start Lille - 9 rue du Faisan, Lille 59000 Infos billetterie : 5€ Découvre les sets du collectif sur notre SC : Découvre les prods d'AMRK sur son SC : Instagram du collectif : Pass sanitaire OBLIGATOIRE. Le jour J, présentez une attestation de vaccin, un certificat de rétablissement ou un test PCR/antigénique négatif afin de pouvoir accéder à la soirée. Il est strictement interdit d'entrer avec des boissons venant de l'extérieur. Les produits illicites sont également proscrits. Aucun comportement à caractère homophobe, xénophobe, transphobe, etc.. n'est toléré. Plus généralement, toute conduite jugée comme dangereuse ou inadaptée se soldera par une expulsion de la soirée.
Sanitary Information
As of July 21, 2021, the « Pass Sanitaire » is mandatory for all events of more than 50 people in France.

More info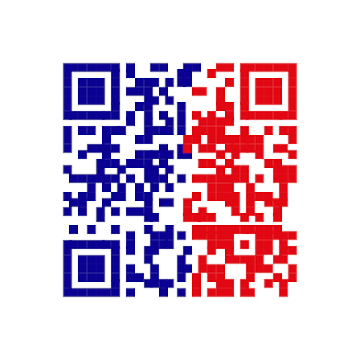 « Pass Sanitaire »

REQUIRED
Valid sanitary evidence:
- A complete vaccination certificate (all necessary doses) and completed more than 1 week ago.
- A certificate of recovery (positive test of more than 11 days and less than 6 months old).
- A certificate of negative RT-PCR or antigenic test less than 72 hours old.
The QR code of the « Pass Sanitaire » should preferably be presented in digital format at the time of access control, as it is easier to scan.
Legal Information
By purchasing a ticket you agree to hold harmless Shotgun SAS for any issues related to the event you attend. Any disputes and event issues are the sole responsibility of each event organizer, please contact them directly to resolve.
© 2021 Shotgun. All rights reserved.