Xperience#6 AnD/ JKS/ Callush/ François X b2b MAC DECLOS/ Tigerhead
Sat 6 november
Description
La nouvelle ère a sonné. Pour la toute première édition en Warehouse du projet, on vous propose un aller simple vers une toute nouvelle Xpérience concoctée par notre tout nouveau labo. Aux premières loges de cette xpérimentation, veuillez accueillir : ✹ AnD https://soundcloud.app.goo.gl/JwrFcFFU9h9imidX9 ✹ JKS https://soundcloud.app.goo.gl/ptebkA2bemxWbbxX8 ✹ François X B2B MAC DECLOS https://soundcloud.app.goo.gl/yaJFFwe4Q6AjncL76 https://soundcloud.app.goo.gl/SD2GqErfFUZG65wS9 ✹ Tigerhead https://soundcloud.app.goo.gl/h4mi9BuWNmMiy3ph9 ✹ CALLUSH https://soundcloud.app.goo.gl/893EEBvQjFA1gtdQ8 Âme sensible, n'a qu'a bien se tenir… ✚ PARTENAIRES ✚ - FoodTruck - Stand Enfant (Nouvelle collection) - Fêtez Clairs ✚ COVID-19 ✚ - Pass Sanitaire obligatoire (avec justificatif) - Test PCR négatif de moins de 48h - Gel hydroalcoolique en libre service - Mise en place d'un stand de dépistage en partenariat avec un laboratoire ✚ Event 18+ ✚ Une pièce d'identité peut être demandée à l'entrée. Nous prônons le respect et le savoir-vivre. Toute personne au comportement inapproprié se verra exclure de la soirée.
Sanitary Information
As of July 21, 2021, the « Pass Sanitaire » becomes mandatory for all events of more than 50 people in France.

More info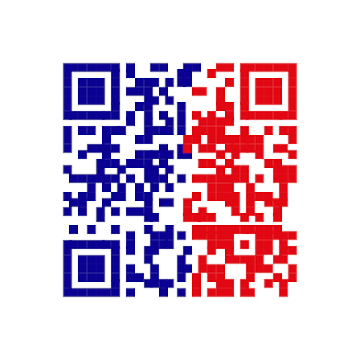 « Pass Sanitaire »

REQUIRED
Valid sanitary evidence:
- A complete vaccination certificate (all necessary doses) and completed more than 1 week ago.
- A certificate of recovery (positive test of more than 11 days and less than 6 months old).
- A certificate of negative RT-PCR or antigenic test less than 72 hours old.
The QR code of the « Pass Sanitaire » should preferably be presented in digital format at the time of access control, as it is easier to scan.
Legal Information
By purchasing a ticket you agree to hold harmless Shotgun SAS for any issues related to the event you attend. Any disputes and event issues are the sole responsibility of each event organizer, please contact them directly to resolve.
© 2021 Shotgun. All rights reserved.