Cloakroom Invite Dax J
Sáb 29 diciembre
PROGRAMA
■
David Asko
■
DAX J
Descripción
IL Y A UN AN : Le mec était passé au club et avait tout retourné. Depuis il a fait le tour des clubs d'Europe et du Monde. Dax J viendra tout casser une deuxieme fois dans la VE-CA fous. Il sera accompagné de David Asko résident du Magazine Club à Lille et Fred B résident du Rex Club à Paris. On vous rajoute Gis, histoire d'enfoncer le clou une bonne fois pour toute en 2018. Cette soirée c'est Noel et nouvel an à la fois ! ▬▬▬▬▬▬▬▬▬▬▬▬▬▬▬▬▬▬▬▬▬ ░ ░ ░ ✅✅ LINE UP ✅✅ ░ ░ ░ ▬▬▬▬▬▬▬▬▬▬▬▬▬▬▬▬▬▬▬▬▬ Cloakroom invite a posé ses valises au Rex Club Official Fan Page depuis plus de 2 ans, en invitant Charlotte de Witte, Octave One, Gary Beck, Giorgia Angiuli, Inigo Kennedy, Pig & Dan pour n'en citer que qq uns. Cloakroom Invite débarque à L'Envers Club pour la première fois avec dans ses valises un des meilleurs dj techno: DAX J ! - DAX J (Monnom Black, ARTS, UK) www.facebook.com/DAXJOFFICIAL www.residentadvisor.net/dj/daxj - DAVID ASKO (A-Traction Rec, Variance, FR) www.facebook.com/djdavidasko www.soundcloud.com/dj-david-asko-official - FRED B SIDE (Rex Club, FR) www.facebook.com/thisisFredBside www.facebook.com/clubbingtvofficial/videos/591329761299766 - GIS (Rhoys Record, FR) www.facebook.com/Rhoys-Prod-944441729096619 Habitué des soirées a Lnvrs club a Nancy où il officie souvent derrière les platines mais aussi en tant qu'organisateur, Gis est un artiste complet, dj et compositeur, gérant de son propre label Rhoys Records, il adopte une grande technique aux platines et une belle interaction avec le public. ▬▬▬▬▬▬▬▬▬▬▬▬▬▬▬▬▬▬▬▬▬ ░ ░ ░ ✅✅ INFOS ✅✅ ░ ░ ░ ▬▬▬▬▬▬▬▬▬▬▬▬▬▬▬▬▬▬▬▬▬ SAMEDI 29 DECEMBRE 2018 de 00h à 06h00 ! ► Powered by : Funktion one ► Show light / mapping ► Bar : Soft / Cocktail / Alcool Cool price ► Espace fumeur intérieur ► Lien préventes : ► 10 / 12 / 15 ► Capacité 800 pers. ► 18+ ► Vestiaires PIÈCE D'IDENTITÉ OBLIGATOIRE LES MINEURS SONT INVITÉS À DEVENIR MAJEURS POUR RENTRER AU CLUB. LE CLUB SE RÉSERVE LE DROIT DE NE PAS VOUS LAISSER RENTRER SI VOUS N'ÊTES PAS À LA BIEN. VOILÀ.
Sanitary Informations
As of July 21, 2021, the « Pass Sanitaire » becomes mandatory for all events of more than 50 people in France.

More info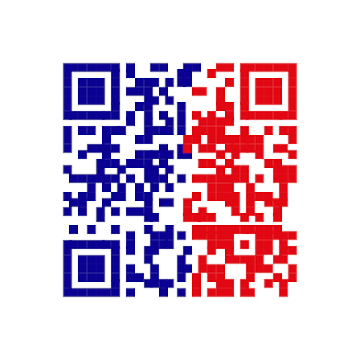 « Pass Sanitaire »

REQUIRED
Valid sanitary evidence:
- A complete vaccination certificate (all necessary doses) and completed more than 1 week ago.
- A certificate of recovery (positive test of more than 15 days and less than 6 months old).
- A certificate of negative RT-PCR or antigenic test less than 48 hours old.
The QR code of the « Pass Sanitaire » should preferably be presented in digital format at the time of access control, as it is easier to scan.
Información Legal
La compra del billete no está sujeta a un tiempo de retracción (L 121-20-4 del Código del Consumidor). En caso de cualquier problema no resuelto después de contactar el Soporte de Shotgun a través del Chat de Ayuda o la dirección de correo electrónico support@shotgun.live.
© 2021 Shotgun. Reservados todos los derechos.